Hammond, IN – Unverferth Manufacturing Company, Inc. of Kalida, OH has filed suit against Par-Kan Company of Silver Lake, IN for the infringement of United States Patent No. 8,221,047, which has been registered by the USPTO.

Patent attorneys for Unverferth Manufacturing Company, Inc. filed a civil suit in Northern District of Indiana alleging that Par-Kan Company infringed, and continues to infringe, upon Unverferth's patented seed tender products, including its "Seed Weigh" product.  Unverferth alleges that Par-Kan has engaged in both the "unauthorized, infringing manufacture, use, importation, sale and/or offer for sale" of the product and inducing others to infringe.
Unverferth further alleges that the infringing behavior continued after Par-Kan was notified of the infringement and, as such, some or all of the infringement was willful.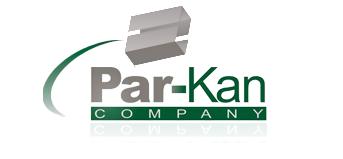 Unverferth asks for preliminary and permanent injunctions, for lost profits in an amount no less than a reasonable royalty, and that such damages be trebled.  It also seeks a judgment that the case is "exceptional," and that, as such, it is entitled to all costs and expenses of the action, including reasonable attorneys' fees.
Practice Tip: If a court finds that a patent has been infringed upon, it may then consider the additional issue of whether the infringement was willful.  Infringing behavior that continued despite an allegation of infringement can support such a finding.  The determination that an infringement was "willful" can, in turn, increase damages significantly.

This case has been assigned to District Judge Theresa Springmann and Magistrate Judge Christopher A. Nuechterlein in the Northern District of Indiana, and assigned Case No. 3:2013cv00097 TLS-CAN.