Indianapolis, IN – Trademark lawyers for Allison Transmission Inc. of Indianapolis, Indiana filed a trademark infringement suit in alleging Defeo Manufacturing, Inc. of Brookfield, Connecticut infringed various ALLISON TRANSMISSION trademarks,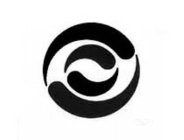 including registration nos. 2,866,798, 2,625,008, 1,666,977, 1,624,473 , 3,821,442and 2,678,354; along with registration no. 2,615,428 for the ALLISON ELECTRIC DRIVES, all registered with US Trademark Office.
According to the complaint, Defeo manufactures and supplies replacement parts for Allison transmissions, including aftermarket, refurbished, and used parts. The complaint states that Allison is not associated with Defeo in any way. Allison alleges that Defeo "has a history of deceiving the public as to sponsorship, affiliation, or endorsement of its products by Allison." In 2009, Allison became aware that Defeo's website falsely claimed its products met all Allison's quality standards. After Allison demanded the false advertising be removed, the website claims were taken down. Subsequently, however, Allison became aware that Defeo was responsible for the unauthorized manufacturing of transmission turbine speed sensors that bore the Allison trademarks without authorization.

Allison alleges these speed sensors are counterfeit products, and though the products are not authorized by Allison, are advertised as "genuine Allison" products. The complaint makes claims of counterfeiting, federal trademark infringement, false designation of origin, false advertising, Indiana common law unfair competition, common law trademark infringement and seeks seizure of all "counterfeit" products and advertising, an injunction, profits, actual damages, punitive damages, costs and attorney fees.
This is at least the fifth suit filed by Allison since 2009 against a seller of replacement parts for Allison's products.
Practice Tip: Allison Transmission's trademark attorneys do not allege any specific infringing sales in Indiana by Defeo Manufacturing. Instead they only said that Defeo "does business in . . . has caused harm in . . and the conduct . . . complained of . . . has occurred in this judicial district." However, the Complaint only identifies a website maintained by Defeo used to offer allegedly infringing products. This case has been assigned to Judge Sarah Evans Barker, who in similar cases, has refused to find specific personal jurisdiction based on merely maintaining an interactive website not "specifically directed" toward Indiana. To improve the chances of obtaining personal jurisdiction, it is advisable to make at least one purchase of an allegedly infringing product and have it shipped to the jurisdiction where the suit is to be filed.It is also curious that Allison alleges infringement of Federal Registration No. 2,615,428, since this registration was cancelled long ago.

This case has been assigned to Judge Sarah Evans Barker and Magistrate Judge Debra McVicker Lynch in the Southern District of Indiana, and assigned Case No. 1:11-cv-01175-SEB-DML.Complaint
Further Information about the case is as follows:
Filed: August 30, 2011 as 1:2011cv01175 Updated: September 1, 2011 6:07:21Plaintiff: ALLISON TRANSMISSION, INC.Defendant: DEFEO MANUFACTURING, INC.Presiding Judge: Sarah Evans BarkerReferring Judge: Debra McVicker LynchCause Of Action: Trademark InfringementCourt: Seventh Circuit > Indiana > Southern District CourtType:Intellectual Property > Trademark