Indianapolis, IN – Trademark lawyers for Allison Transmission Inc of Indianapolis, Indiana filed a trademark infringement suit in the Southern District of Indiana alleging Authorized Transmission Remanufacturing, Inc. of Vernon Hills, Illinois, infringed trademark registration no. 2,686,798 and 3,821,441 for the mark ALLISON TRANSMISSION (words only), 2,720,112, ALLISON DOC (words only) mark, 4,013,075 ALLISON TANSMISSION OPTIMIZED mark, 4,013.074, ALLISON HYBRID mark, 1,666,977, 1,624,473, and 2,625,008, ALLISON TRANSMISSION mark, all registered with the US Trademark Office.
Allison manufactures automotive transmissions and innovative automotive technology. The complaint alleges that Authorized Transmission is in the business of remanufacturing, selling and installing remanufactured Allison Transmission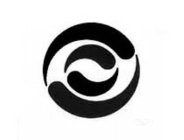 products. Authorized Transmission allegedly displays signs and distributes advertising stating that it is "authorized" by Allison Transmission. However, Allison states it has not granted any "authorization" to Authorized Transmission. The complaint notes that in February 2009, Allison filed a similar lawsuit against Authorized Transmission. That lawsuit was dismissed without prejudice as part of a settlement agreement. The complaint alleges that Authorized has violated the settlement agreement by continuing to display signs and distributing advertising that states it is an "authorized" Allison dealer. The complaint makes claims of false designation of origin, unfair competition, deceptive acts and breach of contract. Allison's trademark lawyers are seeking a permanent injunction, profits, a declaration that Authorized has breached the settlement agreement, costs, attorney fees, and destruction of the all items with the term "authorized" associated with Allison products.
Practice Tip: This is the second trademark infringement case filed by Allison's intellectual property attorneys this month. Indiana Intellectual Property Law News blogged about the first case. According to Justia, Allison filed two trademark infringement cases in 2010. Allison is relatively aggressive about enforcing their trademark rights.

This case has been assigned to Judge William T. Lawrence and Magistrate Judge Denise K. LaRue in the Southern District of Indiana, and assigned Case No. 1:11-cv-01243-WTL-DKL.Complaint
Further Information about the case is as follows:
Filed: September 14, 2011 as 1:2011cv01243 Updated: September 15, 2011 06:36:51
Plaintiff: ALLISON TRANSMISSION, INCDefendant: AUTHORIZED TRANSMISSION REMANUFACTURING, INCPresiding Judge: William T. LawrenceReferring Judge: Denise K. LaRueCause Of Action: Trademark InfringementCourt: Seventh Circuit > Indiana > Southern District CourtType:Intellectual Property > Trademark