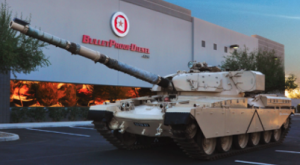 Indianapolis, Indiana – Attorneys for Plaintiff, Neal Technologies, Inc. d/b/a Bullet Proof Diesel of Mesa, Arizona filed suit in the Southern District of Indiana alleging that Defendant, Superior Auto and Diesel Repair, Inc., of Shelbyville, Indiana infringed its rights in the following trademarks: U.S. Registration No. 4,235,578, U.S. Registration No. 4,262,825, U.S. Registration No. 5,130,772, U.S. Registration No. 5,220,129, U.S. Registration No. 5,220,128, and U.S. Registration No. 5,220,127.
Plaintiff company is an Arizona-based manufacturer of aftermarket parts for diesel engines, specifically Ford Power Stroke diesel engines. In 2009, the Plaintiff began selling an aftermarket part to improve the cooling system of a 6.0 liter Ford Power Stroke diesel engine, and marketed the part under various trade names such as "Bulletproof" and "Bulletproof Diesel."
The Plaintiff has both common law and registered trademarks for various "Bulletproof" and "Bulletproof Diesel" marks. According to the complaint, the Defendant has marketed packages of aftermarket parts for the same type of Ford engine under the name "Bulletproof" and "Bulletproofing packages." Plaintiff's complaint alleges that Defendant uses theses marks to market aftermarket parts packages on their website, despite not having authorization from Plaintiff, and Defendant does not sell or install genuine Bullet Proof Diesel parts.
The complaint alleges federal trademark infringement under the Lanham Act, Unfair Competition under the Lanham Act, and Unfair Competition under Indiana common law. Plaintiff is seeking compensatory and treble damages, costs incurred, prejudgment interest, attorney's fees and all other relief the court deems proper.
The case was assigned to Judge Richard L. Young and Magistrate Judge Matthew P. Brookman in the Southern District and assigned Case 1:17-cv-04506-RLY-MPB.