Las Veg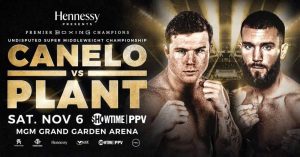 as, NV – Plaintiff G & G Closed Circuit Events, LLC is attempting to safeguard their purported, exclusive distribution rights by suing Indianapolis, Indiana Defendants Susana Sanchez and La Casa De Los Mariscos Mexican Grill #2 LLC for the alleged unauthorized publication of a cable television program.
G&G's argument states that they were granted the exclusive rights to the commercial distribution of the Saul "Canelo" Alvarez v. Caleb Plant Championship Fight Program that was broadcast on Saturday, November 6, 2021.  They further argue that because they have the exclusive rights, any commercial establishment wanting to show the fight had to purchase the license to do so, which the Mexican restaurant failed to do. Therefore, G & G has accused the Defendants of willfully intercepting, receiving, and publishing the fight without said authorization.
As a result, the Plaintiff is asking the court to find that Sanchez and La Casa De Los Mariscos Mexican Grill #2 is in violation of Title 47 U.S.C. Section 605, et seq., which prohibits the unauthorized interception, receipt, publication, and use of communications, including satellite television signals, such as the transmission of the Program in question.  In addition, G & G is seeking compensatory, exemplary, and punitive damages, along with costs and attorneys' fees.