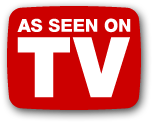 Indianapolis, Indiana –The Plaintiff, TeleBrands Corporation, filed suit against Plaintiff, Vieneci Garden, Inc. for patent infringement.
TeleBrands Corporation is a leading direct television marketing company and the original creator of the "As Seen On TV" logo and category of the trade. They are a well-known direct-response marketing company that specializes in developing and promoting innovative consumer products. TeleBrands is currently celebrating 30 years of being in business. Its products can be found in over 70 countries. One of its most successful products is the "Pocket Hose," an expandable garden hose that is designed to be lightweight, durable, and easy to use.  TeleBrands holds several patents related to the design and construction of expandable garden hoses, including US10174870 and US10890278 both titled "Expandable and Contractible Garden Hose."
Vieneci Garden, Inc. is a competing company that also produces and sells expandable garden hoses that is based out of Franklin, Indiana.  According to the Indiana Secretary of State Vieneci was created in August of 2022.  Their website touts them to be a preferred gardening tools supplier for a number of garden owners and gardeners.
According to the complaint, Vieneci Garden's hoses are virtually identical to Telebrands' Pocket hose in terms of the design, functionality, and performance. Vieneci is accused of patent infringement in violation of 35 U.S.C. § 271(a) for making, using, offering for sale, and/or selling within the United States, and/or importing into the United States the Accused Product Vieneci Expandable Garden Hose.
Plaintiff is requesting a judgment that the Defendants willfully infringed upon Plaintiff's Patents, and are seeking injunctive relief, damages together with interest and costs under Lanham Act 35 U.S.C. § 284, as well as attorneys' fees.
The case was assigned to Judge James R. Sweeney II and Magistrate Judge Mark J. Dinsmore in the Indianapolis Division of the Southern District of  Indiana assigned Case No. 1:23-cv-00316-JRS-MJD.