Defendants in trademark infringement case, HealthSmart Foods, Inc. v. Sweet Nothings, Inc. and Beth Porter have initiated a Motion to Dismiss based on lack of personal jurisdiction under Federal Rule of Civil Procedure 12(b)(2) and failure to state a claim under Rule 12(b)(6). Additionally, they have requested the case be transferred to the Northern District of California.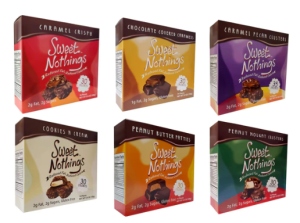 The dispute before Indiana Judge Matthew P. Brookman involves the use of the trademark SWEET NOTHINGS. In the midst of the case, Defendant Beth Porter initiated a separate lawsuit in California against HealthSmart, claiming fraud and unfair competition. Defendants argue that the defenses in the Indiana case overlap with Ms. Porter's claims in the California case, indicating evidence and witness overlap as grounds for the case to be transferred.  However, after careful consideration, the Court DENIED the Defendants' request to transfer the Indiana case to the Northern District of California.
As for the Motion to Dismiss for Lack of Personal Jurisdiction, the judge stated that the issue revolves around whether Defendants' contacts with Indiana justify personal jurisdiction. Defendants conceded that Sweet Nothings has minimum contacts with Indiana, but the parties disputed the significance of these contacts, the consideration of third-party retailer contacts, and whether exercising jurisdiction aligns with fair play and substantial justice.  The Plaintiff argued that Sweet Nothing's website, offering shipping options to Indiana, actively engaging with Indiana consumers, and facilitating sales through Amazon to Indiana residents, demonstrates purposeful conduct directed towards the Indiana market.  Judge Brookman agreed with the Plaintiff and DENIED the Motion to Dismiss for lack of personal jurisdiction.