Indianapolis, Ind. — Trademark lawyers for Australian Gold, LLC of Indianapolis, Ind. sued in

the Southern District of Indiana alleging that Devoted Creations, Inc. of Oldsmar, Fla. intentionally and willfully infringed its trademark, Registration No. 4,154,194, for "LIVE LAUGH TAN," which is registered with the U.S. Trademark Office.
Australian Gold has been in the business of selling indoor-tanning preparations for over 20 years.  Devoted Creations also sells indoor-tanning preparations and is a competitor of Australian Gold.  Australian Gold contends that, since at least October 2010, it has used the registered mark "LIVE LAUGH TAN" as a trade name and trademark in conjunction with sales of its Australian Gold line of indoor-tanning products.  Australian Gold asserts that it has used the LIVE LAUGH TAN mark continuously, notoriously and extensively with respect to sales of the preparations since that time.  It claims that, as a result of its promotional activities, the mark has acquired substantial goodwill.  It also states that the mark is both "distinctive" and "inherently distinctive" and that it serves to distinguish Australian Gold's indoor-tanning preparations from those of others.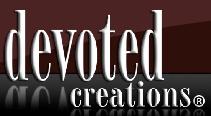 Devoted Creations advertises its indoor-tanning preparations under the name "LIVE LOVE TAN."  Australian Gold asserts that Devoted Creations is aware that Australian Gold's customers use the LIVE LAUGH TAN mark to identify Australian Gold products and that the designation LIVE LOVE TAN was an intentional and willful copy.  It claims that Devoted Creations acted in bad faith and with full knowledge and conscious disregard of Australian Gold's rights and that, as a result, this is an exceptional case.  It further states that Devoted Creations' mark is substantially identical, that its indoor-tanning products directly compete with those of Australian Gold and that those products are for sale in the same channels of trade.  Finally, Australian Gold claims that Devoted Creations derives significant revenue from products sold using LIVE LOVE TAN and that such use of the mark is likely to cause confusion among consumers regarding the origins of Devoted Creations' goods and to diminish goodwill associated with Australian Gold's LIVE LAUGH TAN mark. 
Australian Gold's complaint lists a count of "Federal and Common Law Trademark Infringement" and a count of "Unfair Competition."  It seeks a judgment that the use of LIVE LOVE TAN infringes its mark; an injunction against confusing advertising or sales by Devoted Creations; damages, costs and attorney's fees; and an award of any wrongful profits made by Devoted Creations.  
Practice Tip: Australian Gold's decision to trademark LIVE LAUGH TAN as a mark for "Tote bags" is a curious one, as tote bags are not the products at issue.  While the United States Patent and Trademark Office will not provide legal advice online concerning an individual's particular circumstance, in addressing similar situations, it states, "similar trademark registrations can co-exist on the register so long as the goods or services identified in the registration are adequately different so as not to raise a likelihood of confusion in the purchasing public."
This case has been assigned to The Honorable Judge Jane E. Magnus-Stinson and Magistrate Judge Debra McVicker Lynch in the Southern District of Indiana, and assigned Case No. 1:13-cv-0971-JMS-DML.
Filed: June 18, 2013 as 1:2013cv00971 Updated: June 19, 2013 23:11:53
Plaintiff: AUSTRALIAN GOLD, LLC
Defendant: DEVOTED CREATIONS, LLC
Cause Of Action: Trademark Infringement (Lanham Act)
Court: Seventh Circuit > Indiana > Southern District Court
Type: Intellectual Property > Trademark