Evansville, IN – Patent lawyers for Bear Archery, Inc. of Evansville, Indiana, filed a patent infringement lawsuit alleging Impact Archery, Inc. of Alpharetta, Georgia, infringed Patent Nos. 7,159,325 and 7,343,686, both called,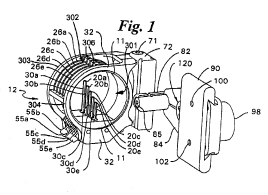 BOW SIGHT WITH FIBER OPTICS which has been issued by the US Patent Office.
Bear Archery owns the rights to the '325 and '686 patented bow sights. The Compliant alleges that Impact Archery "has manufactured and continues to manufacture, use, sell, offer to sell and distribute fiber optic sights which infringe certain claims of the Patents-In-Suit." Bear Archery seeks a declaratory judgment, injunction, impounding order, damages, costs, and attorney's fees.
This case has been assigned to Chief Judge Richard L. Young and Magistrate Judge William G. Hussmann in the Southern District Court, and assigned Case No. 3:11-cv-00079-RLY-WGH.
Practice Tip: Bear Archery has been aggressive in defending its patent rights, and appears to have been involved in about ten patent infringement lawsuits in the Southern District of Indiana since 2007.

Further Information about the case is as follows:
Filed: June 23, 2011 as 3:2011cv00079 Updated: June 24, 2011 04:43:06
Plaintiff: BEAR ARCHERY, INC.
Defendant: IMPACT ARCHERY, INC.
Presiding Judge:Richard L. Young
Cause Of Action: Patent Infringement
Court:Seventh Circuit > Indiana > Southern District Court
Type:Intellectual Property > Patent