Indianapolis, IN – In May, Indiana Intellectual Property Law Newsblogged about the jury trial in the copyright infringement case Harvest Scents v. KMI. The jury trial began on May 2, 2011 in the Southern District of Indiana and was presided over by Senior Judge Larry J. McKinney.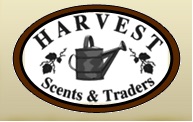 According to PACER, on May 9th at the conclusion of the presentation of evidence on day six of the jury trial, the Court heard several additional motions. The plaintiff moved for a judgment as a matter of law, which Judge McKinney denied. At that point, rather than waiting for a jury verdict, the parties reached a settlement, and the jury was dismissed.
According to PACER, on June 22, 2011, the court approved a joint stipulation of the parties regarding settlement and dismissed the case with prejudice. The terms of the settlement appear to be confidential.