Indianapolis, IN – Today is the last day of the Indiana General Assembly's legislative session, called Sine Die, and it looks like the session will end without passing of proposed changes to the Indiana Right to Publicity law.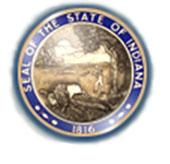 The bill would have clarified that a person who died before 1994 does have the publicity rights provided by the law. This bill is co-authored by Representatives <a href="http://www.in.gov/h57/" font ShelbyvilleSean Eberhart of Shelbyville and Ralph Foley of Martinsville.   As we blogged, the bill was passed by the Indiana House, but did not make it through the Senate committee.
As we have previously blogged about Indiana Right to Publicity law is considered one of the strongest in the world.
Practice Tip: The authors of this bill are free to propose it again next year. This year's legislative session was a "short session" and the law makers were focused on several high-publicity issues. It looks like the right to publicity bill had some initial momentum, but the lawmakers ran out of time to get it passed.