Indianapolis, Indiana – Attorneys for Plaintiff, Dean Potter LLC ("Potter LLC"), an Indiana limited liability company, filed suit in the Southern District of Indiana alleging that Defendants, LG Electronics USA, Inc. ("LG"), a Delaware corporation, and DOES 1 – 10, infringed its intellectual property rights, including the right of publicity. Potter LLC is seeking injunctive relief, judgment including statutory damages, and attorneys' fees.
According to the Complaint, Potter LLC "is the exclusive owner of the name, likeness, image, right of publicity and endorsement, trademarks,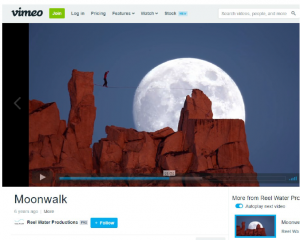 and other intellectual property rights of the late Dean Potter." Potter LLC claims Mr. Potter was a well-known extreme sports athlete who was featured in National Geographic for his stunts including highlining, BASE jumping, and rock climbing. Mr. Potter was allegedly featured traversing a highline in the short film entitled Moonwalk, that was shot in 2011 and published by 2012. It is alleged that no one else has recreated Mr. Potter's performance in Moonwalk and that Potter LLC is the owner of Mr. Potter's right of publicity and common law trademark rights in the film.
Potter LLC alleges Defendants utilized footage from Moonwalk in which Mr. Potter was traversing the highline in its commercial entitled "Listen. Think. Answer." (the "Commercial"). According to the Complaint, LG is a multi-billion dollar corporation that has previously protected and enforced its intellectual property rights, meaning it is aware of the need to obtain a license for using Mr. Potter's right of publicity and or likeness or commercial purposes. However, Potter LLC claims it was not approached by Defendants regarding a license for the Commercial and it never authorized Defendants to use Mr. Potter's likeness. Potter LLC further claims Mr. Potter, during his life, "rejected the corporate, commercial, and competitive worlds that sought to profit from his art without understanding it".