Indianapolis, IN – Copyright lawyers for Broadcast Music, Inc. ("BMI"), of New York, NY and

eight other plaintiffs have sued VAT, Inc. ("VAT") d/b/a Carey Tavern and its owners, Matthew and Valerie Schachte of Westfield, IN, for copyright infringement in the Southern District of Indiana.
In its complaint, BMI states that it has been granted the right to license the public performance rights of more than seven million copyrighted musical compositions, including the compositions at issue.  The other plaintiffs are the owners of the copyrighted music that was allegedly infringed and include such artists as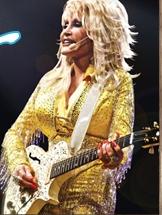 Dolly Parton, via her sole proprietorship Velvet Apple Music, and R.E.M., via Night Garden Music, a division of R.E.M./Athens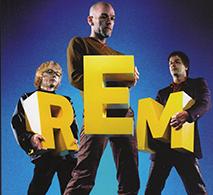 LTD.  Also plaintiffs in this case are: Sony/ATV Songs, LLC d/b/a Sony/ATV Tree Publishing, Moebetoblame Music, Sony/ATV Songs LLC, ECAF Music, Blues Traveler Publishing Corporation, and Universal Music-Z Tunes LLC d/b/a Universal Music Z Songs.
The suit, brought under The Copyright Act, alleges that the defendants infringed multiple songs in BMI's repertoire by performing the copyrighted songs and/or causing the copyrighted songs to be performed publically in Carey Tavern.  It alleges that

there were seven instances of infringement, with each artist-plaintiff having at least one copyrighted song infringed by the defendants. 
Plaintiffs allege that VAT has a direct financial interest in Carey Tavern, as do Matthew and Valerie Schachte.  Further, it is alleged that Matthew and Valerie Schachte are officers of VAT, with primary responsibility for the operation, management and supervision of the activities of VAT.
The plaintiffs claim that further acts of infringement will injure them irreparably and ask that the court enjoin the defendant from committing further acts of infringement.  The plaintiffs also seek statutory damages pursuant to 17 U.S.C. §504(c) and costs, including reasonable attorneys' fees.
Practice Tip #1: BMI has a history of actively pursuing litigation in cases where copyrighted songs were performed in bars or restaurants without authorization.
We have previously blogged about BMI:
–        BMI Sues Indianapolis Bar for Copyright Infringement of Honky Tonk Women
–        BMI Sues Elkhart Bar for Copyright Infringement of Achy Breaky Heart and Other Songs
–        BMI Sues Fishers Bar for Copyright Infringement of Counting Crow's Mister Jones and Other Songs
–        Broadcast Music, Inc. et al Sues Bertee's Inc. et al for Copyright Infringement of Musical Composition
–        BMI Sues Diamond Investments Inc. D/B/A The Juke Box Live for Copyright Infringement of Eight Songs
–        BMI Sues Olive'or Twist Bar for Copyright Infringement of Unlicensed Performance of Five Songs
–        BMI sues Shenanigans for Infringement of Song Copyrights
–        BMI Sues R House of Brews for Musical Composition Copyright Infringement
–        BMI Sues Bugsy's Entertainment Group for Copyright Infringement
Practice Tip #2:  The plaintiffs have sued not only the business entity but also its two owners as individuals.  Copyright laws allow an officer of a corporation to be held liable for the corporation's copyright infringement if the officer contributes to the infringement by inducing or encouraging the infringement.  An officer can also be liable for copyright infringement if the officer supervises the infringing conduct and has a direct financial benefit from the infringement.
This case has been assigned to The Honorable Judge Sarah Evans Barker and Magistrate Judge Debra McVicker Lynch in the Southern District of Indiana, and assigned Case No. 1:13-cv-0300-SEB-DML.
BROADCAST MUSIC, INC. et al v. VAT, INC. et al
Filed: February 22, 2013 as 1:2013cv00300 Updated: March 8, 2013 22:33:31
Plaintiffs: BLUES TRAVELER PUBLISHING CORPORATION, BROADCAST MUSIC, INC., ECAF MUSIC, MOEBETOBLAME MUSIC, NIGHT GARDEN MUSIC and others
Defendants: MATTHEW SCHACHTE, VALARIE SCHACHTE and VAT, INC.
Cause Of Action: Copyright Infringement
Court: Seventh Circuit > Indiana > Southern District Court
Type: Intellectual Property > Copyrights