San Jose, CA – Lilly of Indianapolis, Indiana filed a declaratory judgment suit against Genentech asking the U.S. District Court, Northern District of California to invalidate Genentech's recombinant-antibody patents.
This suit, filed by patent attorneys for Eli Lilly & Company ("Lilly")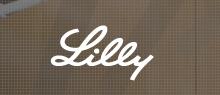 and its subsidiary ImClone Systems LLC, of Delaware, included as defendants both Genentech, Inc. ("Genentech") and City of Hope National Medical Center ("City of Hope").

Genentech, also known as "Genetic Engineering Technology, Inc." is a wholly owned subsidiary of F. Hoffmann-La Roche Holding AG engaged in biotechnology research. 
It has won numerous awards as an employer and corporate citizen, including earning the number-one spot on Fortune Magazine's "100 Best Companies To Work For" in 2006.
City of Hope is a private, not-for-profit clinical research center, hospital and graduate medical school located in Duarte, California.

The suit involves two patents held by Genentech: 6,331,415: "Methods of producing immunoglobulins, vectors and transformed host cells for use therein" ("Cabilly II") and 7,923,221: "Methods of making antibody heavy and light chains having specificity for a desired antigen," ("Cabilly III"), together known as the "Cabilly patents" after one of the inventors.  They have been issued by the U.S. Patent Office.
At issue is the drug Erbitux (cetuximab), made by Lilly's ImClone unit.  Genentech claims that the drug, approved in the U.S. to treat colon cancer and tumors of the head and neck, infringes the Cabilly patents through the unlicensed use of a patented process and various patented starting materials.
Despite that Lilly already has a non-exclusive license to the Cabilly patents, it filed a declaratory judgment action.  It asserts that it has no obligation to pay royalties on the sale of Erbitux, arguing that the Cabilly patents are invalid and unenforceable, and, further, not infringed by Lilly.  It alleges that Cabilly patents are invalid for, among other reasons, lack of inventorship, inequitable conduct and violation of 35 U.S.C. § 135(c) (which relates to the filing of settlement agreements with the PTO in interference actions).  Lilly also alleges that Genentech deceived the U.S. Patent Office into issuing the Cabilly patents.
Lilly seeks a declaratory judgment that the Cabilly patents are invalid and unenforceable, and are not implicated in the manufacture of Erbitux.
Practice Tip: The Cabilly patents have a potentially broad scope and could confront any manufacturer of recombinant antibodies.  Genentech has been quoted as stating that the patents broadly cover the co-expression of immunoglobulin heavy and light genes in a single host cell, and are not limited by the type of antibody or host cell.  Genentech has also been quoted as stating that the Cabilly II patent is "the backbone of recombinant antibody production in the biotech industry."  Given Genentech's history of actively litigating this family of patents (see, e.g., MedImmune, Inc. v. Genentech, Inc, et al., which was litigated to the U.S. Supreme Court), and the purported broad scope of the Cabilly patents, it seems that litigation regarding these patents may continue for quite some time.
This case has been assigned to The Honorable District Court Judge Yvonne Gonzalez Rogers in the U.S. District Court, Northern District of California, and assigned Case No. CV13-00919 YGR.
Complaint – Eli Lilly v Genentech
Further Information about the case is as follows:
Eli Lilly and Company et al v. Genentech, Inc. et al
Filed: February 28, 2013 as 4:2013cv00919 Updated: February 28, 2013 20:12:24
Plaintiffs: Eli Lilly and Company and Imclone Systems LLC
Defendants: Genentech, Inc. and City of Hope
Cause Of Action: Declaratory Judgement
Court: Ninth Circuit > California > Northern District Court
Type: Intellectual Property > Patent