Hammond, Indiana – Broadcast Music, Inc. of New York, New York ("BMI"), along with the owners of the copyrights to various musical compositions, have filed a copyright infringement lawsuit in the Northern District of Indiana alleging that Stamper Properties, Inc. d/b/a Roadhouse Bar & Grill and R. Bruce Stamper of Valparaiso, Indiana infringed multiple copyrighted works which have been registered by the U.S. Copyright Office.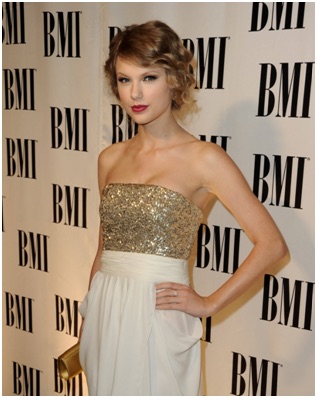 BMI is a "performing rights society" under 17 U.S.C. § 101 that operates on a non-profit-making basis and licenses the right to publicly perform copyrighted musical compositions on behalf of the copyright owners. The other Plaintiffs in this action own the copyrights to the ten compositions at issue in this lawsuit.
Stamper Properties is an Indiana corporation that operates Roadhouse Bar & Grill, an establishment which is asserted to publicly perform musical compositions and/or cause musical compositions to be publicly performed. BMI contends that Mr. Stamper has the right and ability to supervise the activities of Stamper Properties and that he has a direct financial interest in the company and the restaurant.
BMI and the other Plaintiffs, via this suit filed by a copyright lawyer, have asserted willful infringement of the ten copyrights-in-suit. They further claim that Defendants' entire course of conduct, including the ongoing unauthorized public performances of the copyrighted works, has caused and is continuing to cause the Plaintiffs great and incalculable damage. They have asked the court for an injunction against further infringement. Plaintiffs also seek statutory damages pursuant to 17 U.S.C. §504(c) and costs, including reasonable attorneys' fees.
Practice Tip:
Copyright protection is automatic upon creation of an original work, but registration of the copyright is required in order to bring an infringement suit.
The Copyright Act empowers a plaintiff to elect to receive an award of statutory damages between $750 and $30,000 per infringement in lieu of an award representing the plaintiffs' actual damages and/or the defendants' profits. In a case where the copyright owner proves that infringement was committed willfully, the court may increase the award of statutory damages to as much as $150,000 per infringed work. A finding of willful infringement will also support an award of attorney's fees.
Furthermore, not only is the performer liable for infringement, but so is anyone who sponsors the performance. A corporate officer will be found jointly and severally liable with his corporation for copyright infringement if he (1) had the right and ability to supervise the infringing activity, and (2) has a direct financial interest in such activities.
This complaint was filed by Peter J. Prettyman of Taft Stettinius & Hollister LLP. The case was assigned to District Judge Jon E. DeGuilio and Magistrate Judge Roger Cosbey in the Northern District of Indiana and assigned Case No. 1:13-cv-00435-JD-RBC.