Indianapolis, Indiana – eCity Market, Inc. d/b/a Project Management Academy ("PMA") of Lafayette, Indiana has sued Vaughn Scott Burch ("Burch") and Graywood Consulting Group, Inc. d/b/a Graywood Training Solutions of Leesburg, Virginia (collectively, "Graywood") alleging infringement of its Project Management Professional examination and certification training. This suit was initially filed in Delaware County Circuit Court No. 4 but was removed to the Southern District of Indiana.
PMA offers preparation courses for the Project Management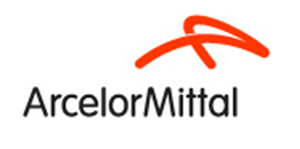 Institute's Project Management Professional ("PMP") examination and certification process. PMA states that Burch was one of its most-trusted PMP course instructors in the Washington, D.C. area and that, in connection with that position, PMA provided him with access to its proprietary manner of conducting its PMP-examination preparation courses. Moreover, PMA claims that it commissioned Burch and Graywood, Burch's company, to draft and prepare as a "work for hire" certain training modules that would be for PMA's exclusive use.
PMA alleges that Burch and Graywood are now teaching PMP courses that are in direct competition with PMA. It also contends that Defendants have stolen PMA's confidential, proprietary and copyrighted materials to further their own course offerings. PMA further indicates that Defendants are violating the non-competition covenants by reproducing PMA's copyrighted materials and are passing them off as their own. Finally, PMA contends that Defendants are attempting to engage in unfair competition with PMA by publishing student testimonials as if they were from Defendants' students when, PMA states, the testimonials were actually given by the students of PMA.
An intellectual property lawyer for PMA filed a complaint alleging the following:
• Count I – Breach of Contract
• Count II – Breach of Duty of Loyalty
• Count III – Misappropriation of Trade Secrets
• Count IV – Theft/Conversion
• Count V – Tortious Interference with Prospective Business Relationship and Advantage
• Count VI – Lanham Act Violations
• Count VII – Unfair Competition
PMA asks for preliminary and permanent injunctions; an order requiring the return of all PMA materials; judgment in favor of PMA on the seven counts listed; damages, including treble and punitive damages; attorney's fees and costs; and interest.
Practice Tip: There has also been a growing trend, perhaps fueled in part by states' difficulties in paying increasing unemployment benefits, to limit via legislation the enforceability of non-compete agreements. Indiana considers non-compete agreements to be in restraint of trade and, thus, construes them narrowly. Among the states that have considered such limitations are Maryland, New Jersey, Minnesota, Massachusetts and Virginia.  However, even in those cases where a non-compete agreement is found to be unenforceable, such a finding will not prevent a party from suing to protect its other rights, such as the intellectual property rights granted under copyright law.
This complaint was filed by Jason R. Delk of Delk McNally LLP. The case was assigned to District Judge Tonya Walton Pratt and Magistrate Judge Debra McVickers Lynch in Southern District of Indiana and assigned Case No. 1:13-cv-01522-TWP-DML.