Chief Judge Theresa Lazar Springmann has announced that she will take senior status starting in January 2021.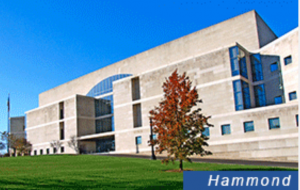 She presently presides in the Hammond, Indiana Division.
Judge Springmann was appointed to the bench as a District Judge in June 2003. Prior to then she served as a magistrate Judge for the Northern District of Indiana since 1995.  As of September 2019, she has completed 111 trials during her tenure, which are reported here.
As a result of her announcement,  U.S. Senators Todd Young (R-Ind.) and Mike Braun (R-Ind.) are seeking applications for qualified individuals to fill the vacancy.  Individuals can access the applicant questionnaire here. Two physical copies of the application must be submitted by December 9, 2019, to Senator Young's Indianapolis office located at 251 North Illinois Street, Suite 120, Indianapolis, IN 46204.
According to the Constitution, the President makes judicial nominations with the advice and consent of the Senate. Traditionally, Senators from the state make recommendations to the White House.