Elkhart, Indiana – Attorneys for Plaintiff, Paul Steeger ("Steeger") of Germany, filed suit in the Northern District of Indiana alleging that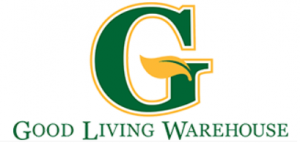 Defendant, Good Living Enterprises Inc. ("Good Living") of Elkhart, Indiana, infringed his rights in United States Copyright Registration No. VA 2-056-056. Steeger is seeking actual damages, punitive damages, attorney's fees and costs, pre-judgment interest, and any other relief the court deems proper.
Steeger, a professional photographer, claims he is in the business of licensing his photographs for a fee. In this case, Steeger claims he photographed a leaf in water (the "Photograph") and registered it with the United States Copyright Office. Steeger claims Good Living posted the Photograph on its website without a license, permission, or consent from Steeger. As such, Steeger is seeking damages for copyright infringement pursuant to 17 U.S.C. §§ 106 and 501.
This case was assigned to District Judge, Philip P. Simon and Magistrate Judge Michael G. Gotsch, Sr. and is Cause No. 3:19-cv-00877-PPS-MGG.