Indianapolis, IN – Trademark lawyers for Coach, Inc. of New York, New York have filed a trademark infringement suit in the Southern District of Indiana alleging J & JS Petroleum, Inc. of Indianapolis, Indiana infringed the forty-eight trademarks registered with the US Trademark Office. In this suit, Coach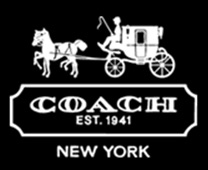 also alleges J & JS infringed the copyrighted works of Registration No. VAu000704542, LEGACY STRIPE, Registration No. VA0001228917, SIGNATURE C DESIGNS, Registration No. VAu1-046658, COACH 70th ANNIVERSARY SNAPHEAD PRINT AND Registration No. VA1-010-918, COACH CLOVER DESIGN which have been registered by the US Copyright Office.
The complaint against J & JS alleges that the company operates a gas station and convenience store at 9025 Brookville Road in Indianapolis where a Coach representative purchased a purse labeled "Coach" on August 21, 2011. The knock-off purse was purchased for $59.99, rather than the normal retail price of the Coach purse of approximately $298. Coach had not authorized the use of the "Coach" mark on the purse sold. The Coach representative viewed additional product labeled "Coach" for sale in the store. The complaint makes claims of trademark counterfeiting, trademark infringement, trade dress infringement, false designation of origin and false advertising, trademark dilution, copyright infringement, unfair competition, criminal forgery, and criminal counterfeiting.
Practice Tip: Coach has recently been very aggressively defending its intellectual property rights in Indiana. Indiana Intellectual Property Law News has previously reported on several cases here:
Coach Files Two Trademark and Copyright Infringement Lawsuits in Northern District Over Knock-Off Coach Items
Coach, Inc. Sues Chaos of Muncie and Angelina's Unique Boutique for Trademark and Trade Dress Infringement For Sale of Coach Knock-Off Products
Coach, Inc. and Coach Services, Inc. Sue Diggz Clothing LLC and Lori Harth for trademark and trade dress infringement

The case against J & JS Petroleum has been assigned to Chief Judge Richard L. Young and Magistrate Judge Tim A. Baker in the Southern District of Indiana, and assigned Case No. 1:11-cv-01251-RLY-TAB.Coach Complaint


Further Information about the case is as follows:
Filed: September 16, 2011 as 1:2011cv01251 Updated: September 20, 2011 01:36:09
Plaintiffs: COACH SERVICES, INC. and COACH, INC.
Defendant: J AND JS PETROLEUM, INC
Presiding Judge: Richard L. Young
Referring Judge: Tim A. Baker
Cause Of Action: Trademark Infringement
Court: Seventh Circuit > Indiana > Southern District Court
Type:Intellectual Property > Trademark