Chief Judge Philip P. Simon of the Northern District of Indiana has award a default judgment and $30,000 in damages to Coach, Inc. of New York, New York in a trademark infringement case over the sale of knock-off Coach purses against a Gary, Indiana business.
In June 2010, trademark attorneys for Coach filed a trademark infringement lawsuit in the Northern District of Indiana alleging that Tom's Treasure Chest of Gary, Indiana infringed 48 trademarks registered with the US Trademark Office.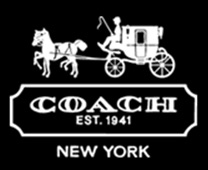 Coach also alleged Tom's Treasure Chest infringed the copyrighted works of Registration No. VAu000704542, LEGACY STRIPE, Registration No. VA0001228917, SIGNATURE C DESIGNS, Registration No. VAu1-046658, COACH 70th ANNIVERSARY SNAPHEAD PRINT AND Registration No. VA1-010-918, COACH CLOVER DESIGN which have been registered by the US Copyright Office. The complaint alleged that a Coach representative purchased two handbags labeled "Coach" at Tom's Treasure Chest store in Gary on May 12, 2010. The purchased handbags were not genuine Coach products, rather they were knock-off products. The complaint made claims of trademark counterfeiting, trademark infringement, trade dress infringement, false designation of origin and false advertising, trademark dilution, copyright infringement, unfair competition, criminal forgery, and criminal counterfeiting.
Since Tom's has failed to respond to the lawsuit in anyway, Coach filed a motion for default judgment. The court in its opinion granted the default judgment. The court then turned to the issue of damages. Coach sought statutory damages of $100,000 per violation, which would total $600,000 and argued that these damages were reasonable since Coach could have sought up to $12,000,000 under the statute. The court, however, found this amount was unreasonable. The court noted the only allegation was the sale of two infringing handbags and that Coach had not presented evidence of actual damages in this range. The court concluded that damages in the amount of $5,000 per violation for a total of $30,000. The court also awarded attorney fees and costs.
Practice Tip: Coach filed a nearly identical complaint against J & J.S. Petroleum just a few days ago. Indiana Intellectual Property Law News blogged about case here.
This case illustrates the importance of seeking legal counsel from a trademark infringement lawyer who will properly respond to a lawsuit if you are served with a similar complaint and summons. Federal Rule of Civil Procedure 55(b)(2) governs default judgment and allows the court to enter a default judgment after considering numerous factors. Here, the court gave great weight to the fact that the lawsuit was filed in June 2010 and Tom's had not filed any type of response. The court also considered that "it's in the public's interest to protect intellectual property from trademark infringement."