Indianapolis, Indiana — Copyright lawyers for Consumer Health Information Corp. ("CHIC") of Virginia sued Amylin Pharmaceuticals, Inc. and Amylin Pharmaceuticals, LLC (collectively, "Amylin"), both of Los Angeles, California and Eli Lilly & Co. ("Lilly") of Indianapolis, Indiana (collectively, "Defendants") alleging copyright infringement of works that CHIC created for Defendants' use. 
CHIC is an entity with expertise in patient engagement and patient-adherence strategies, health literacy and patient education program development for prescription drugs, over-the-counter products and medical devices.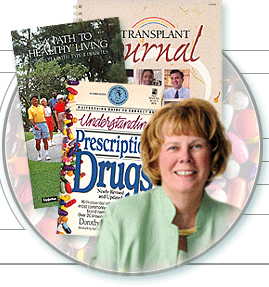 Amylin and Lilly are primarily engaged in the research, development, manufacture, marketing and sale of pharmaceutical medicines and devices.  In 2005, as part of a joint venture, they introduced the pharmaceutical drug Byetta to the marketplace.  Byetta is an injectable prescription medicine that may improve blood-sugar control in adults with type 2 diabetes mellitus.  As part of this joint venture, CHIC asserts that Amylin and Lilly agreed to share in the costs incurred and profits derived from Byetta.
In its copyright complaint, CHIC's intellectual-property counsel states that, after the launch of Byetta, Defendants experienced poor sales as a result of poor patient compliance.  CHIC asserts that patients had a difficult time understanding the materials that came with their medication and, thus, had a difficult time administering the drug properly.  Many patients stopped taking Byetta because of these difficulties.  As a result, patients stopped re-filling their Byetta prescriptions and sales of Byetta were poor.
CHIC contends that, in November 2005, Amylin and Lilly contacted CHIC to develop a strategy to improve the sales of Byetta by improving patients' understanding of how to use the medication and by motivating patients to stay in treatment.  A contract for the work was proposed by CHIC but not immediately approved by Defendants.  Amylin and Lilly provided additional related projects to CHIC between December 2005 and mid-March 2006 and CHIC indicates in its complaint that it completed these projects. 
CHIC asserts that, by mid-March 2006, it still had not been paid.  It threatened to stop work until its proposal was approved and payment for all past work on the patient-education project was received.  In response, Amylin and Lilly partially approved CHIC's proposal.  They, however, apparently demanded that a different version be signed and insisted that CHIC agree to Defendants' terms, as outlined in their Master Service Agreement ("MSA"), regarding the assignment of copyrights.
The complaint states that, by this time, CHIC had expended significant time and expenses in furtherance of the Byetta project.  CHIC claims that it was in jeopardy of imminent financial ruin if Amylin and Lilly did not pay for the services already rendered and that Defendants refused payment unless and until CHIC signed Defendants' MSA.  CHIC contends that it had little choice but to execute the MSA, which it did in March 2006.
In Section 4(a) of the MSA, the parties purported to designate CHIC's creation of the patient-education materials as works made for hire under 17 U.S.C. § 101 and, in turn, CHIC purported to assign its interest in the work-for-hire copyrights to Defendants.
CHIC contends, however, that the patient education materials which it created did not qualify as works for hire, stating that the patient education materials were not "instructional texts" or "textbook materials."  Moreover, it states that the materials were not used and were not designed to be used in "systematic instructional activity" or as part of a "curriculum."  Finally, it asserts that the materials were not part of a teaching method established by an educational institution or the government.  Rather, it claims that the materials were prepared for general readership for use in marketing a pharmaceutical product commercially, both nationally and internationally.  It concludes that, because the patient education materials did not qualify as works for hire, CHIC did not transfer any copyright interests to Defendants through section 4 of the MSA.
CHIC continues its assertions by claiming that, throughout the last seven years, Defendants have copied and used CHIC's works in an effort to derive profits from the marketing and sale of Byetta.  Defendants have earned gross profits in excess of several billions of dollars from the allegedly unauthorized use, copying, and publication of CHIC's works.  As such, CHIC contents that Defendants' profits gained from the use, copy, and publication of CHIC's works rightfully belong to CHIC.
In the complaint, copyright attorneys for CHIC allege a single cause of action: copyright infringement.  CHIC asks the court for damages, attorneys' fees, costs of court, and pre-judgment and post-judgment interest.
Practice Tip: What seems to have begun as a garden-variety contract dispute has been transformed into a copyright case which will presumably turn in no small part on the term of art "work made for hire."
Under 17 U.S.C. § 101, a "work made for hire" is (1) a work prepared by an employee within the scope of his or her employment; or (2) a work specially ordered or commissioned for use as a contribution to a collective work, as a part of a motion picture or other audiovisual work, as a translation, as a supplementary work, as a compilation, as an instructional text, as a test, as answer material for a test, or as an atlas, if the parties expressly agree in a written instrument signed by them that the work shall be considered a work made for hire. For the purpose of the foregoing sentence, a "supplementary work" is a work prepared for publication as a secondary adjunct to a work by another author for the purpose of introducing, concluding, illustrating, explaining, revising, commenting upon, or assisting in the use of the other work, such as forewords, afterwords, pictorial illustrations, maps, charts, tables, editorial notes, musical arrangements, answer material for tests, bibliographies, appendixes, and indexes, and an "instructional text" is a literary, pictorial, or graphic work prepared for publication and with the purpose of use in systematic instructional activities.
This case has been assigned to Judge Tanya Walton Pratt and Magistrate Judge Debra McVicker Lynch  in the US District Court, Southern District of Indiana, and assigned Case No. 1:13-cv-01061-TWP-DML.