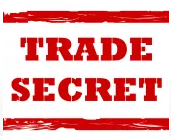 Crowne Point, Indiana – The Plaintiff, Orbital Engineering, Inc. ("Orbital") filed suit against Defendants, DVG Team, Inc. (DVG) and former employee Zachary Topoll ("Topoll") for Breach of Fiduciary Duty Damages Resulting from Conspiracy, Tortious Interference with Business Relations, Aiding and Abetting Breach of Fiduciary Duty, and Trade Secret Misappropriation.
Per the complaint and their website, Orbital, established in 1969, is a certified veteran owned business, which provides full-service solutions in engineering and design, construction management and QA/QC, safety and asset integrity services.  The company services a broad range of industries, including infrastructure, metals, refinery, chemical, pipeline, terminal, gas processing and storage, and utilities.  Their expertise is in Transmission & Distribution, Midstream and Downstream Oil, Gas and Chemical and Metals.  They have six major offices in Pittsburgh (HQ), Philadelphia, Chicago, Detroit, St. Louis and Houston and various other locations.
DVG, founded in 1999, purports to be a team of professionals with a variety of expertise in areas of public infrastructure planning and construction, private and public utility development, engineering and site design, economic development and real estate development.  They are based in Crown Point, Indiana.