Indianapolis, IN – Federal authorities, led by the Homeland Security Investigations division of the Immigration and Customs Enforcement (ICE), have seized counterfeit Super Bowl goods, shut down websites and made one arrest in a targeted effort to crack down on counterfeit sports goods and websites. According to a government press release, federal authorities seized fake jerseys, caps, t-shirts and other souvenirs illegally bearing NFL and other sports trademarks, trade names and copyrights.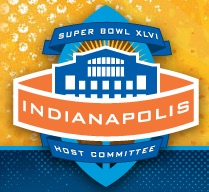 According to the press release, the operation has been ongoing since October 2011 and culminated in the raids and arrest on Thursday, February 2. The total value of the goods seized was reported to be $4.8 million.
Indianapolis Metro Police Department also participated in the operation, which focused on street vendors in and around the Indianapolis Super Bowl village as well as counterfeit sellers around the world. According to a news report, a store called Off the Wall in Fort Wayne was one of the stores raided by federal agents.
The operation, dubbed Operation Fake Sweep, also targeted websites that illegally stream sports events and sell counterfeit goods. Over 300 websites were shut down. Yonjo Quiroa of Michigan was the sole person arrested. He has been charged with criminal copyright infringement based on his alleged operation of websites that illegally streamed live sporting events. According to news report, many of the websites selling counterfeit goods were from.
Practice Tip: On a related note, the Indianapolis Business Journal reported that the NFL had obtained a temporary restraining order in Marion County Superior Court that allows the NFL to seize counterfeit goods without notice. The report notes the NFL has over 20 registered trademarks such as Super Bowl, SB46, team logos and the Vince Lombardi Trophy design. IBJ has quoted Judge Cynthia Ayers as writing ""Plaintiffs have shown that notice need not be given because vendors and manufacturers of counterfeit NFL merchandise have no business identity and cannot be identified, located or notified … and if so notified would flee with the counterfeit merchandise."