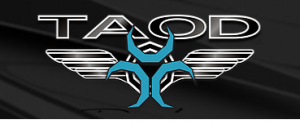 South Bend, Indiana – Attorneys for Plaintiff, The Art of Design, Inc. ("TAOD") of Elkhart, Indiana, filed suit in the Northern District of Indiana alleging that Defendant, Sharpline Converting, Inc. ("Sharpline") of Wichita, Kansas, infringed its rights in United States Copyright Registration Nos. VA 1-979-388 and 2-149-309 (the "'388 Design") and VA 1-982-002 and 2-149-316 (the "'002 Design"). TAOD is seeking judgment, actual damages, profits, and any further relief as the Court deems proper.
TAOD claims it is a highly respected and successful business engaged in custom airbrushing and the designing of fine art. According to the complaint, TAOD employs very talented individuals who create original two-dimensional designs (the "TAOD Designs") that are applied to boats, RVs, airplanes, cars, and helicopters. TAOD claims the TAOD Designs are copyrightable and that it owns all right, title, and interest in the TAOD Designs. The '388 Design and '002 Design are both designs known as the "Shatter Graphics".
Per the complaint, Sharpline designs and manufactures vinyl graphics for a diverse market, including the marine industry. Sharpline allegedly sells vinyl graphic image products to Pontoon Boat, LLC, doing business as, Bennington and Bennington Marine ("Bennington"). According to the complaint, Bennington provided Sharpline with unauthorized copies of the Shatter Graphics in 2012, which Sharpline then copied, created a vinyl graphic product, and distributed to Bennington for application on Bennington's boats and boat motors. TAOD claims one of the images provided to Sharpline from Bennington was a photograph of one of Bennington's boats painted by TAOD with the Shatter Graphics. TAOD alleges Sharpline has reproduced, copied, and distributed unauthorized copies of the TAOD Designs and as such is seeking damages for copyright infringement and inducing copyright infringement.
The case was assigned to Judge Jon E. DeGuilio and Magistrate Judge Michael G. Gotsch, Sr. in the Northern District and assigned Case 3:19-cv-00702-JD-MGG.