Indianapolis, Indiana – According to the Complaint, Delta Faucet Company ("Delta"), the Plaintiff, is a corporation involved in the business of manufacturing innovative faucets. Delta claims it owns two patents relating to "Magnetic Coupling[s] for Sprayheads," United States Patent No. 10,669,702 and United States Patent No. 10,724,217 (collectively the "Delta Patents"). Further, Delta claims it launched products featuring the MagnaTite® Docking, protected by the Delta Patents, in 2007.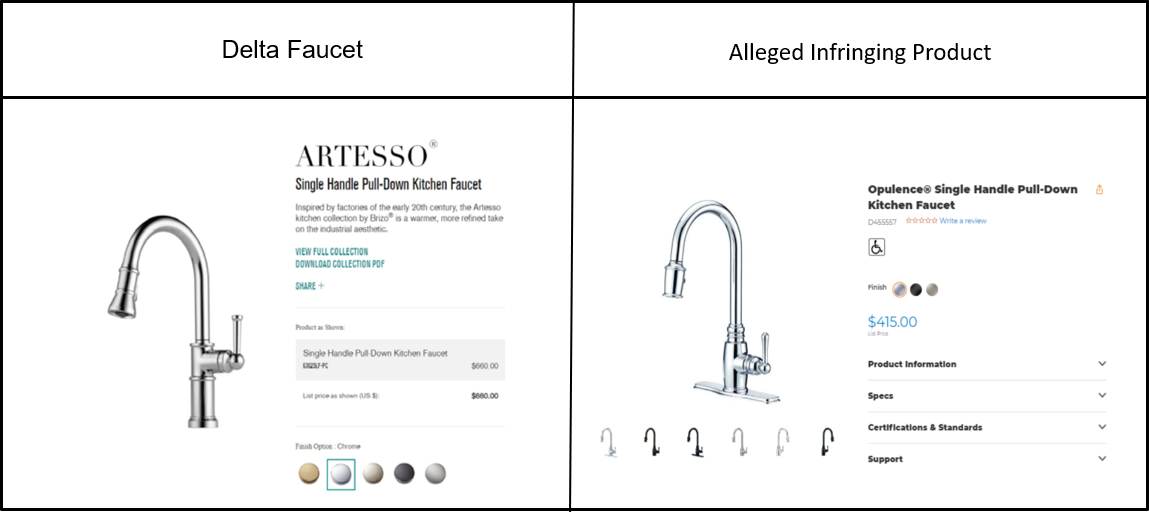 Delta claims Globe Union Industrial Corp., Gerber Plumbing Fixtures LLC and Danze, Inc. (the "Defendants") manufacture, distribute, and/or offer magnetic docking faucets for sale. The allegedly infringing products feature "DockForce® magnetic docking technology" (the "Accused Products"). Delta claims the Accused Products infringe the Delta Patents and are seeking judgment that at least one claim of each of the Delta Patents has been infringed under 35 U.S.C. §§ 271(a) and (b). Further, Delta is seeking an injunction under 35 U.S.C. § 283 and damages pursuant to 35 U.S.C. § 284.
The case was assigned to Chief Judge Jane E. Magnus Stinson and Magistrate Judge Doris L. Pryor in the Southern District and assigned Case 1:20-cv-02802-JMS-DLP.