F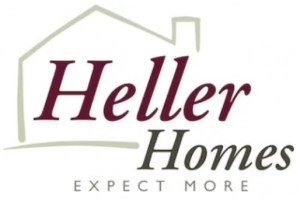 ort Wayne, Indiana – Attorneys for Plaintiff, Design Basics, LLC and W.L. Martin Home Designs, LLC, filed suit in the Northern District of Indiana alleging that Defendants, Heller & Sons, Inc. d/b/a Heller Homes and Heller Development Corporation, infringed numerous copyright registrations. The Court granted the Defendants' Motion for Summary Judgment on June 24, 2019. Design Basics filed its Notice of Appeal on July 19, 2019. Although Design Basics had filed its Notice of Appeal, Defendants submitted their Petition for Attorney Fees and Costs and were awarded $310,759.34.
According to the Opinion and Order dated September 3, 2019, the "Court invited Defendants to file a request for attorneys' fees pursuant to 17 U.S.C. § 505, and further invited Design Basics to file a response in opposition." The Court cites an exception from general rules of jurisdiction following a filing of a notice of appeal from Terket v. Lund, 623 F.2d 29, 33-34, in which a district court may enter an award for attorneys' fees while the merits of the case are on appeal. In this case, Defendants submitted their Petition for Attorney Fees and Costs and Design Basics submitted its response in opposition.
District courts consider at least four different factors listed in Fogerty v. Fantasy, Inc., 510 U.S. 517, 534 n. 19 (1994) when determining whether to award attorneys' fees, including: "(1) frivolity of the claim; (2) motivation in filing the claim; (3) objective reasonableness of the claim; and (4) considerations of compensation and deterrence." Here, the Court found that while the Defendants argued the Seventh Circuit's decision in Design Basics, LLC v. Lexington Homes, Inc., 858 F.3d 1093 (7th Cir. 2017) rendered all copyright cases filed by Design Basics frivolous, Design Basics may still recover on copyright infringement claims although it may be difficult. When analyzing Design Basics' motivation for filing its infringement claims, the Court noted that Design Basics "realized approximately $5 million in net litigation profits in 2016 and 2017 alone, while the gross revenues for Design Basics during the same period of time were approximately $2.5 million." Based off this finding, among others, the Court believes that this case, and most infringement cases filed by Design Basics, are filed due to a financial motive.
The Court held that although the claims for infringement did not meet the legal standard to survive summary judgment, there were enough similarities to find that Design Basics' filing of this suit was objectively reasonable. The final factor analyzed by the Court, considerations of compensation and deterrence, is the "factor that weighs most in favor of the award of attorney fees." The rationale behind this is that without imposing attorneys' fees in cases such as this one, there is nothing to deter plaintiffs, including Design Basics, from filing infringement suits for the most tenuous similarities. The Court noted in this case that Design Basics filed this case with no evidence that Defendants copied any of its designs and instead relied on superficial similarities showing that the cost of filing and pursuing litigation is not a deterrent for Design Basics.
Defendants separated their fee claim into three categories including $309,072.75 for their lead counsel fees, $5,490.00 for local counsel fees, and $29,500.00 for expert fees. In computing the award, the Court found Defendants were not entitled to expert witness fees under 17 U.S.C. § 505. The Court also found the Defendants future fees of $1,350.00 that it estimated to "work on this matter up to the entry of final judgment" was not described with specificity and should be excluded from the award. Therefore, the Court awarded Defendants $310,759.24 in fees and costs.
The case was assigned to Judge Holly A. Brady and Magistrate Judge Susan L. Collins. in the Northern District and assigned Case 1:16-cv-00175-HAB-SLC.