Indianapolis, Indiana – Eli Lilly and Company of Indianapolis, Indiana; Eli Lilly Export S.A. of Geneva, Switzerland (collectively, "Lilly"); and Acrux DDS Pty Ltd. of West Melbourne, Australia have filed a patent infringement lawsuit in the Southern District of Indiana alleging that Actavis, Inc. and Actavis Pharma, Inc., both of Parsippany, New Jersey, and Watson Laboratories, Inc. of Corona, California infringed Patent Nos. 6,299,900 – Dermal Penetration Enhancers and Drug Delivery Systems Involving Same; 6,818,226 – Dermal Penetration Enhancers and Drug Delivery Systems Involving Same; 6,923,983 – Transdermal Delivery of Hormones; 8,071,075 – Dermal Penetration Enhancers and Drug Delivery Systems Involving Same; 8,419,307 – Spreading Implement; and 8,435,944 – Method and Composition for Transdermal Drug Delivery (collectively, the "patents-in-suit") which have been issued by the U.S. Patent Office.
Lilly is engaged in the business of research, development, manufacture and sale of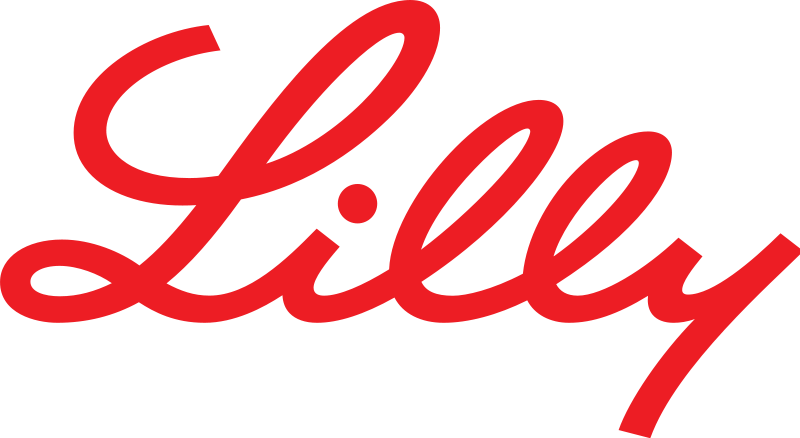 pharmaceutical products. Acrux is engaged in the development and commercialization of pharmaceutical products. Both sell their products worldwide.
Actavis, Inc., along with its wholly owned subsidiaries Actavis Pharma and Watson Laboratories, (collectively, "Actavis") are pharmaceutical companies that develop, manufacture, market and distribute generic pharmaceutical products for sale in the United States.
Lilly is the holder of approved New Drug Application No. 022504 for the manufacture and sale of a transdermal testosterone solution made at a concentration of 30 mg/1.5L, which it markets under the trade name "Axiron®." This drug is used to treat males for conditions associated with a deficiency or absence of endogenous testosterone.
This action relates to the Abbreviated New Drug Application ("ANDA") No. 205328 submitted by Watson Laboratories to the U.S. Food and Drug Administration ("FDA") for approval to market a generic version of Lilly's Axiron product. Defendants certified to the FDA that, in their opinion, the patents-in-suit were invalid, unenforceable and/or would not be infringed by the commercial manufacture, use or sale of the generic version of Axiron described in the ANDA.
As part of its ANDA filing, Defendants sent to Lilly and Acrux an "Offer of Confidential Access" which would allow limited access to Actavis' ANDA. Lilly and Acrux were unsatisfied with the offer, stating that the restrictions it contained would prohibit crucial decision makers from having access to the ANDA. Lilly and Acrux also contended that the restrictions were improper as they were not directed to the purpose of protecting trade secrets and other confidential business information. While attempts to reach an agreement regarding access to the ANDA were made, they were not successful.
Plaintiffs contend that the submission of the ANDA to the FDA constitutes infringement by Defendants of the patents-in-suit. In their complaint, patent lawyers for Lilly and Acrux assert twenty-four separate counts related to patent infringement. For each of the patents-in-suit, there is one count of "Direct Infringement," one count of "Inducement to Infringe," one count of "Contributory Infringement" and one count for declaratory judgment.
The complaint asks for an injunction to stop Defendants from producing the generic version of Axiron until the expiration of Lilly's patents-in-suit. In addition, Lilly asks that the court declare the patents to be valid and enforceable; that Defendants infringed upon all of the patents-in-suit by, inter alia, submitting ANDA No. 205328 to obtain approval to commercially manufacture, use, offer for sale, sell or import its generic version of the drug into the United States; that Defendants' threatened acts constitute infringement of the patents-in-suit; that FDA approval of Defendants' generic drug be effective no sooner than the expiration date of the patent that expires last; and that this is an exceptional case. Plaintiffs also ask for costs and attorneys' fees.
Practice Tip #1: The FDA's ANDA process for generic drugs has been abbreviated such that, in general, the generic drug seeking approval does not require pre-clinical (animal and in vitro) testing. Instead, the process focuses on establishing that the product is bioequivalent to the "innovator" drug that has already undergone the full approval process. The statute that created the abbreviated process, however, had also created some interesting issues with respect to the period of exclusivity. For a look at some of these issues, see here.
Practice Tip #2: An offer of confidential access to an ANDA "shall contain such restrictions as to persons entitled to access, and on the use and disposition of any information accessed, as would apply had a protective order been entered for the purpose of protecting trade secrets and other confidential business information." 21 USC § 355(c)(3)(D)(i).
This complaint was filed by Jan M. Carroll of Barnes & Thornburg LLP. The case was assigned to District Judge Jane Magnus-Stinson and Magistrate Judge Denise K. LaRue in the Southern District of Indiana and assigned Case No. 1:13-cv-01799-JMS-DKL.