Indianapolis, IN – Patent attorneys for Eli Lilly of Indianapolis, Indiana filed a patent infringement suit in alleging Apotex of Toronto, Canada infringed patent no. 7772209, ALIMTA, which has been issued by the US Patent Office.
ALIMTA is a chemotherapy drug used to treat mesothelioma and other lung cancers. Lilly co-owns the patent with Princeton University.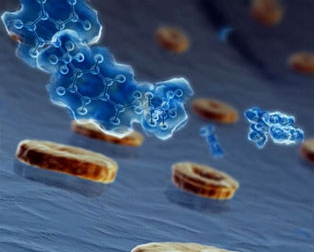 This lawsuit arises from Apotex's filing of an Abbreviated New Drug Application in March 2012 with the Food and Drug Administration that utilizes the ALIMTA patent. Lilly alleges that Apotex seeks approval for ANDA and that the product infringes its patents. The complaint makes one claim of patent infringement and seeks a declaration of infringement, an injunction, attorney fees and costs.
Practice Tip: Lilly's ALIMTA has been the subject of several patent infringement cases. Here are a few we have blogged about:
Eli Lilly Company Sues APP Pharmaceuticals LLC for Patent Infringement of Chemotherapy Drug
Lilly Wins Patent Infringement Suit Regarding Chemotherapy Drug
This case has been assigned to Judge Jane E. Magnus-Stinsonand Magistrate Judge Mark J. Dinsmorein the Southern District of Indiana and assigned Case No. 1:12-cv-00499-JMS-MJD.