South Bend, IN – Patent attorneys for Engineered Solutions, L.P.of Mishawaka, IN has filed suit against AL-KO KOBER, LLC of Elkhart, IN for infringement of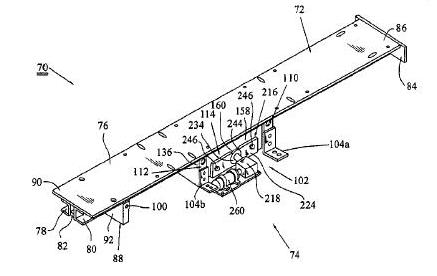 U.S. Patent No. 6,681,531, issued by the US Patent Office. The plaintiff claims that the AL-KO Kober offers for sale an above-floor, slide-out actuating mechanism for RVs that infringes Plaintiff's '531 patent.
This case has been assigned to Chief Judge Philip P. Simon and Magistrate Judge Christopher A Nuechterlein of the Northern District of Indiana, and assigned Case No. 3:13-cv-00051-PPS-CAN.
Further Information about the case is as follows:
Plaintiff: Engineered Solutions LP
Defendant: Al-Ko Kober LLC
Case Number: 3:2013cv00051
Filed: January 24, 2013
Court: Indiana Northern District Court
Office: South Bend Office
County: St. Joseph
Presiding Judge: Philip P Simon
Referring Judge: Christopher A Nuechterlein
Nature of Suit: Intellectual Property – Patent
Cause: 35:271
Jurisdiction: Federal Question
Jury Demanded By: Plaintiff
Engineered Solutions LP v. AL-KO KOBER LLC by pauloverhauser