Washington, D.C. – In an unusual decision; the Court of Appeals for the Federal Circuit has affirmed attorney's fees and sanctions against a plaintiff who filed a meritless patent infringement lawsuit and committed other litigation misconduct. The case was appealed from the Western District of Washington, which had awarded Flagstar $489,150 in attorney's fees and costs and $141,984 in Rule 11 sanctions.
EON-NET is a patent holding company and owning the patents at issue in this suit, patent numbers, 6,683,697, Information processing methodology,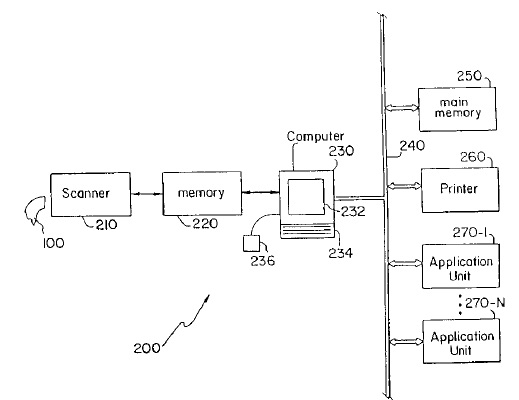 7,075,673, Information processing methodology, and 7,184,162, Information
processing methodology, which have been issued by the US Patent Office. EON-NET had a long history of litigating claims related to these patents, including filing suit against Flagstar Bancorp, which became the decision here. Essentially, the district court had concluded that the lawsuit filed by EON-Net against Flagstar was meritless and little more than an attempt to extort a settlement from the defendants.
The appellate court found "the district court correctly construed the claims of the asserted patents, did not commit clear error in its exceptional case finding under 35 U.S.C. § 285, and did not abuse its discretion in invoking Rule 11 sanctions[.]" Therefore, the court affirmed. Judge Lourie, writing for the court, noted that "[m]eritless cases like this one unnecessarily require the district court to engage in excessive claim construction analysis before it is able to see the lack of merit of the patentee's infringement allegations." He further noted that Eon-Net's settlement offer of less than 10 percent of what Flagstar spent defending its suit, "effectively ensured that Eon-Net's baseless infringement allegations remained unexposed, allowing Eon-Net to continue to collect additional nuisance value settlements."
Practice Tip: Federal Rule of Civil Procedure 11 allows for sanctions when a claim or defense is presented for an improper purpose such as "to harass, cause unnecessary delay, or needlessly increase the cost of litigation [,]" is a frivolous argument, or is not supported by factual evidence.  Of particular note, the court may impose sanctions on the party, the party's attorney or both.  An award of sanctions under Rule 11 is rare, however, when awarded; the punishment is quite severe, as it was in this case.
.

Given the rarity of Rule 11 sanctions, this decision has been widely blogged, including The Texas Lawyer, the 271 Patent Blog, and Patently-O