Indianapolis, IN – Patent lawyers for FirePASS IP Holdings and FirePASS Corporation of New York, New York filed a patent infringement lawsuit alleging Bombardier, Inc. of Montreal, Canada, and Bombardier Aerospace Corporation, of Richardson, Texas, infringed Patent Numbers RE 40,065, HYPOXIC FIRE PREVENTION AND FIRE SUPPRESSION SYSTEMS FOR COMPUTER CABINETS AND FIRE-HAZARDOUSINDUSTRIAL CONTAINERS 6,418,752, HYPOXIC FIRE PREVENTION AND FIRE SUPPRESSION SYSTEMS AND BREATHABLE FIRE EXTINGUISHING COMPOSITIONS FOR HUMAN OCCUPIED ENVIRONMENTS, Patent No. 6,314,754,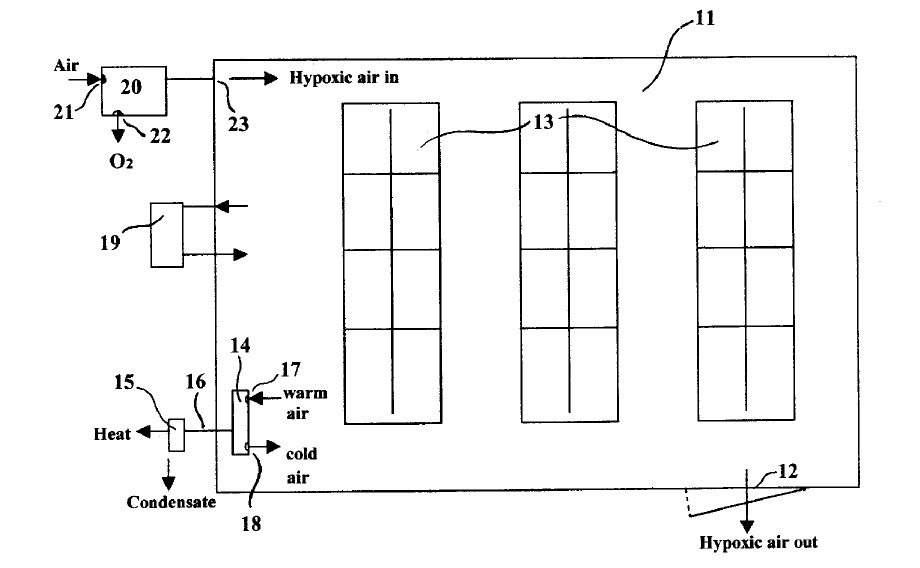 HYPOXIC FIRE PREVENTION AND FIRE SUPPRESSION SYSTEMS FOR COMPUTER ROOMS AND OTHER HUMAN OCCUPIED FACILITIES, Patent No.7,207,392, METHOD OF PREVENTINGFIRE IN COMPUTER ROOM AND OTHER ENCLOSED FACILITIES  which have been issued by the US Patent Office.
The complaint alleges that Bombardier sells and offers to sell products that infringe FirePASS's patents. Specifically, FirePASS alleges that Bombardier has a contract to sell 40 CS300 aircraft to Republic Airways of Indianapolis, valued at $3.2 billion. FirePASS alleges that the aircraft contain flammability reduction means that infringe FirePASS's patented technology. The Federal Aviation Administration has implemented new regulation requiring additional flammability reduction means to prevent fuel tank fires in aircraft. FirePASS seeks a declaratory judgment of infringement, damages and an injunction.
Practice Tip:   According to a press release by FirePASS, the FAA adopted FirePASS's technology and has required its use to protect fuel tanks on commercial aircraft.  In this case, FirePASS claims the patent infringement occurred either "literally or under the doctrine of equivalents."  Apparently, FirePASS is taking the position that any new aircraft made that comply with the FAA's new regulation would infringe FirePASS's patents.   The Doctrine of Equivalents "allows a court to hold a party liable for patent infringement even though the infringing device or process does not fall within the literal scope of a patent claim, but nevertheless is equivalent to the claimed invention." The legal test, articulated in Warner-Jenkinson Co. v. Hilton Davis Chem. Co. (1997), is whether the difference between the limitation in the accused device and the limitation literally recited in the patent claim is "insubstantial."
This case has been assigned to Judge Tanya Walton Pratt and Magistrate Judge Tim A. Baker in the Southern District of Indiana, and assigned Case No. 1:11-cv-00769-TWP-TAB
Further Information about the case is as follows:
Filed: June 7, 2011 as 1:2011cv00769 Updated: June 14, 2011 05:06:43
Plaintiffs: FIREPASS CORPORATION and FIREPASS IP HOLDINGS, INC.
Defendants: BOMBARDIER AEROSPACE CORPORATION and BOMBARDIER INC.
Presiding Judge:Tanya Walton Pratt
Referring Judge:Tim A. Baker
Cause Of Action: Patent Infringement
Court:Seventh Circuit > Indiana > Southern District Court