Bodum USA, Inc. ("Bodum") originally filed this case against A Top New Casting Inc. ("A Top") in the Northern District of Illinois on claims of trade dress infringement. After a jury verdict found for Bodum and awarded $2 million in damages, A Top brought this appeal in the United States Court of Appeals for the Seventh Circuit. The Court of Appeals affirmed the findings and damages awarded.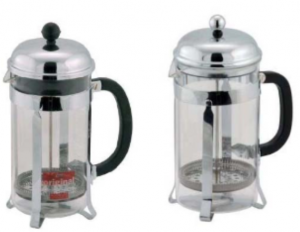 Bodum began selling French press coffeemakers in the 1970s and began distributing the Chambord French press at issue in this case in 1983. Bodum claimed it acquired exclusive distribution rights to the Chambord French press in 1991 and has since spent millions of dollars in marketing and advertising the product. A Top began selling their French press, the SterlingPro, through Amazon in 2014.
In March 2016, Bodum filed a complaint for "trade dress infringement under the Lanham Act, 15 U.S.C. § 1125(a); common law unfair competition; and violation of the Illinois Uniform Deceptive Trade Practices Act". While A Top moved for summary judgment twice, these motions were denied, and a jury trial took place in March 2018. The jury found that A Top willfully infringed the Chambord trade dress and awarded Bodum $2 million in damages. The district court denied A Top's motion for judgment as a matter of law and granted Bodum's motion for enhanced damages to $4 million dollars and a permanent injunction against A Top selling the SterlingPro products.