Indianapolis, Indiana – Attorneys for Plaintiff, Transaction Secure, LLC ("Transaction") a foreign limited liability company, filed suit in the Southern District of Indiana alleging that Defendant, Formstack, LLC ("Formstack") of Fishers, Indiana, infringed its rights in United States Patent No. 8,738,921 (the "'921 Patent") for "System and Method for Authenticating a Person's Identity Using a Trusted Entity".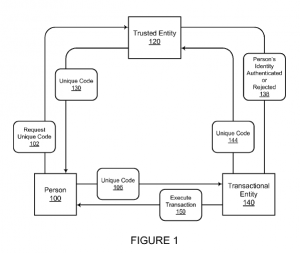 Transaction is seeking damages, attorneys' fees, and any further relief the Court deems proper.
Transaction claims the '921 Patent, issued on May 27, 2014, teaches an advancement over two-factor authentication for protecting sensitive information from identity theft. Formstack's website allegedly operates as the "Accused Product". Transaction alleges that the Accused Product infringes at least Claim 1 of the '921 Patent as it is a trusted entity to authenticate account holders "by using non-personal information for securing personal data."
According to the complaint, users provide personal information to Formstack to create an account from a trusted computer system. Formstack then allegedly stores the user information confidentially and provides the user with an authorization login that is associated with the user but does not contain the user's personal information. After the user requests resource access from Formstack using their login, Formstack allegedly "provides an authorization code to obtain the access token and ID token for accessing the services". Transaction claims "the user identity is verified by the resource server by using the authorization code to allow the user to access the code" in the Accused Product. Transaction claims Formstack's Accused Product infringes the '921 Patent in violation of 35 U.S.C. § 271. As such, Transaction is seeking damages pursuant to 35 U.S.C. §§ 284 and 285.
The case was assigned to Senior Judge Sarah Evans Barker and Magistrate Judge Matthew P. Brookman in the Southern District and assigned Case 1:19-cv-03703-SEB-MPB.