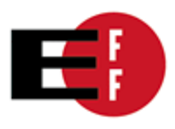 San Francisco, California – A media monitoring service that creates a text-searchable database of television and radio content is defending its fair use rights before a federal appeals court. The Electronic Frontier Foundation ("EFF"), New York University's Technology Law and Policy Clinic, and Public Knowledge urged the court Wednesday to protect this innovative technology–and others that have yet to be developed–from being shut down by copyright infringement claims.
"Search engines and book digitization have proven the enormous social benefits of indexing and archiving the media," said EFF Staff Attorney Kit Walsh. "This case is the latest in a long line of copyright-based challenges to these important tools, and it should fail just as the others have."
In this case, Fox News sued a company called TVEyes, claiming the company's broadcast content database–used by journalists, scholars, and political campaigns to study and monitor the national media–infringed its copyright in its programming. The district court acknowledged that the service is generally a fair use of copyrighted material, but then, in a second ruling, held that some of the features of the TVEyes database could facilitate infringement, including the ability to share links or search by date and time. In a departure from established legal precedent, the court ruled that this was enough to defeat TVEyes' fair use defense.
TVEyes appealed to the United States Court of Appeals for the Second Circuit. In an amicus brief filed Wednesday, EFF and its partners argued that the law does not impose liability on a toolmaker based on the possibility that users will misuse a tool, except in limited circumstances not present here and not even alleged by Fox News.
"TVEyes' liability should not turn on the hypothetical conduct of its users," said EFF Legal Director Corynne McSherry. "If the district court decision is upheld, all kinds of new technologies could be at risk. We are asking the appeals court to follow the law and reject Fox News' claims."
For the full amicus brief: https://www.eff.org/document/amicus-brief-37
For more on Fox News v. TVEyes: https://www.eff.org/cases/fox-news-v-tveyes
This edited article was provided by the Electronic Frontier Foundation, a nonprofit group which advocates for innovators and users of technology. The article has been licensed under the Creative Commons Attribution License.