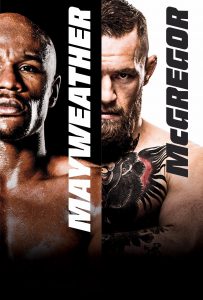 Evansville, Indiana – Joe Hand Promotions, Inc. ("Joe Hand"), a frequent Plaintiff in the federal courts of Indiana, apparently specializes in licensing premier sporting events to bars, restaurants, and similar venues. According to the Complaint, Joe Hand had an agreement with the owner of U.S. Copyright PA-002-0660333 to commercially distribute the Floyd Mayweather, Jr. vs. Conor McGregor boxing match (the "Program") on August 26, 2017.
Per the Complaint, the Defendants, Joseph J. Kim, Sarah Ying AI Kim, and Genesis Business Systems, LLC d/b/a Gangnam Korean BBQ, exhibited the Program to the public without paying for a commercial license through Joe Hand. As such, Joe Hand is seeking damages for satellite and cable piracy pursuant to 47 U.S.C. §§ 605 and 553, respectively, and copyright infringement pursuant to 17 U.S.C. § 505.
The case was assigned to District Judge Richard L. Young and Magistrate Matthew P. Brookman in the Southern District and assigned Case 3:20-cv-00188-RLY-MPB.