Attorneys for Plaintiff-Appellant, SportFuel, Inc. ("SportFuel"), of Chicago, Illinois, originally filed suit against Defendants-Appellees, PepsiCo, Inc. ("Pepsi") and The Gatorade Company ("Gatorade") (collectively the "Appellees"), for trademark infringement in the United States District Court for the Northern District of Illinois, Eastern Division. After the District Court granted summary judgment for Gatorade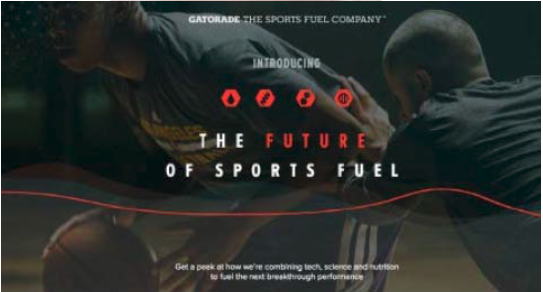 and Pepsi, SportFuel appealed to the United States Court of Appeals for the Seventh Circuit. Circuit Judge Kanne wrote the opinion affirming the grant of summary judgment by the District Court.
SportFuel provides personalized nutrition services to professional and amateur athletes and sells its own brand of dietary supplements. SportFuel registered two trademarks for "SportFuel" the first of which was registered for "food nutrition consultation, nutrition counseling, and providing information about dietary supplements and nutrition." Pursuant to 15 U.S.C. § 1065, the first registration became "incontestable" in 2013. The second registration for "SportFuel" was for "goods and services related to dietary supplements and sports drinks enhanced with vitamins."
Gatorade, now a household name, was created in 1965. Although Gatorade is known for its traditional sports drinks, it also sells customizable sports drinks for individual professional athletes and other sports nutrition products. Starting in 2013, Gatorade began describing and marketing its products as "sports fuels" and registered the trademark "Gatorade The Sports Fuel Company" in 2016 with the United States Patent and Trademark Office ("PTO"). During the registration process, "Gatorade disclaimed the exclusive use of 'The Sports Fuel Company' after the PTO advised the company that the phrase was merely descriptive of its products."
In the original case, SportFuel sued Gatorade and Pepsi for trademark infringement, unfair competition, and false designation of origin. Gatorade in turn counterclaimed to cancel SportFuel's trademark and moved for summary judgment. The grounds for the motion for summary judgment were first that SportFuel failed to prove a likelihood of confusion, and second that Gatorade's acts were protected as fair use under the Lanham Act.
The Court of Appeals affirmed Gatorade's fair use defense for three reasons. First, the Court found that Gatorade did not use "Sports Fuel" as a trademark or a source indicator. Second, Gatorade's use of "Sports Fuel" was not suggestive, but merely descriptive, and therefore not used as a trademark. Finally, the Court found Gatorade's use of "Sports Fuel" was fair and in good faith and that SportFuel did not provide substantive evidence to the contrary.