Fort Wayne, IN – Patent attorneys for Group Dekko, Inc. of Garrett, Indiana filed a patent infringement suit in the Northern District of Indiana alleging Byrne Electrical of Rockford, Michigan infringed patent no. 7,075,769, NEXT CONNECT ELECTRICAL RECEPTABLE ASSEMBLY, which has been issued by the US Patent Office.
The complaint alleges that Byrne is infringing the patent by making, using, offering for sale or selling a product called Interlink iQ that embodies that patented technology.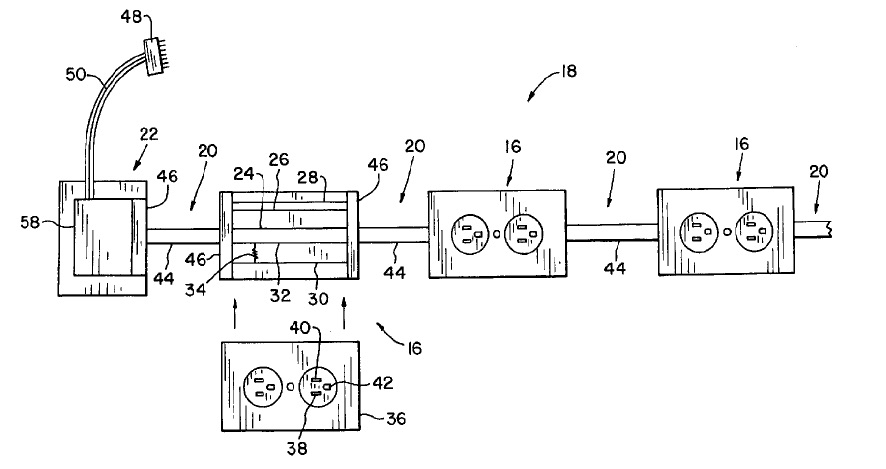 Group Dekko sells competitive products called Next Connect and Perimeter. These products appear to be electrical configurations for office furniture. Dekko's patent attorneys are seeking a declaration that its patent is valid and enforceable, an injunction, damages, attorney fees and costs.
Practice Tip: The complaint filed does not contain any details about where the allegedly infringing products have been sold or offered for sale, particularly whether any sales or marketing occurred in Indiana. In order to establish personal jurisdiction over the defendant, the plaintiff must demonstrate certain minimum contacts with the jurisdiction. The plaintiff here may need to show more to obtain personal jurisdiction. The Southern District of Indiana, for example, recently dismissed a patent infringement case where all the plaintiff alleged was that the defendant had a website offering the allegedly infringing product that was accessible in Indiana.

This case has been assigned to Judge Jon E. DeGuilio and in the Northern District of Indiana, and assigned Case No. 1:12-cv-00004-JD.GroupDekkoComplaint
Further Information about the case is as follows:
Filed: January 6, 2012 as 1:2012cv00004 Updated: January 9, 2012 02:30:11
Plaintiff: Group Dekko Inc Defendant: Byrne Electrical Specialists IncPresiding Judge: Jon E DeGuilioCause Of Action: Patent InfringementCourt: Seventh Circuit > Indiana > Northern District Court Type: Intellectual Property > Patent