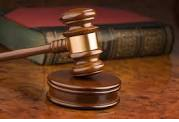 Washington, D.C. – The U.S. Supreme Court granted certiorari in a case asking whether its decision in Brulotte v. Thys Co., 379 U.S. 29 (1964), that a licensee's obligations are absolved after the expiration of a patent, should be overruled. Kimble v. Marvel Ent. Inc., U.S., No. 13-720.
Ninth Circuit Decision
In this case, Kimble held a patent on a glove that allows its wearer to shoot pressurized foam string from the palm, mimicking a gesture of the comic-book hero "Spider-Man." (Patent No. 5,072,856). Kimble met with Marvel's predecessor to discuss his glove invention, which was then covered by his pending patent application. When Marvel began manufacturing a similar toy called the "Web Blaster," Kimble sued in 1997 for patent infringement and for breach of contract based on an alleged oral agreement to compensate him for any use of his ideas.
The district court granted summary judgment to Marvel on the patent-infringement claim, but a jury later found that Marvel had breached a contract with Kimble. Both parties appealed, but they settled while the appeals were pending. As part of the settlement, Marvel agreed to purchase the patent in exchange for a lump-sum payment and a running royalty on Marvel's future sales of the product. The settlement agreement had no expiration date, although the patent expired on May 25, 2010, and the parties read the contract as requiring Marvel to continue paying royalties for sales that occurred after the patent expired.
When a dispute under the settlement agreement arose, Kimble filed a new suit for breach of contract. Marvel removed the suit to federal district court and filed a declaratory judgment counterclaim under Brulotte. In a report and recommendation, the magistrate judge agreed with Marvel that, in light of Brulotte, Kimble is precluded from recovering royalties for post-expiration sales, and the district court adopted the magistrate judge's report and recommendation.
The Ninth Circuit affirmed but acknowledged the criticism of Brulotte.
Solicitor General Brief
The Supreme Court invited an amicus brief from the Solicitor General, who advised the Court not to review this case. According to the brief, Brulotte is not rooted solely or even primarily in principles of "competition law," but instead reflects the Court's interpretation of the Patent Act and the policies of the federal patent laws. Those laws and policies promote the public's unfettered access to patented inventions after the expiration of the patent term, the Solicitor General's brief argued. It said that Kimble identified no serious practical harm that warrants overturning Brulotte, and that this case is not a suitable vehicle for that extraordinary step.