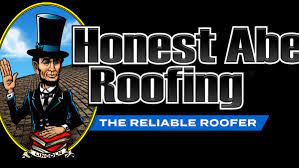 Terre Haute, Indiana – The Plaintiff, Honest Abe Roofing Franchise, Inc. ("Honest Abe"), is an Indiana Corporation with its principal place of business in Terre Haute, Indiana.  Honest Abe has been installing, repairing, and maintaining residential roofs since 2005.  They have numerous locations in multiple states.
The Defendants, DCH & Associates, LLC, and Honest Abe Roofing of Macon Georgia, LLC, are Georgia Limited Liability Companies. Dameion Harris and Christine Harris are listed as residents of Dacula Georgia and are the sole members of both LLC's.
According to the Complaint, on April 8, 2021 and December 22, 2021 the Defendants entered into Franchise Agreement, Non-compete Agreement, Confidentiality Agreement, Non-Disclosure and Operating Agreements, along with a Principal Owner's Guaranty and Assumption of Obligations Agreement with Honest Abe.
The Defendants violated their Franchise Agreement, by changing the directed address for notices without notifying Honest Abe and canceling the required workers' compensation insurance. On May 5, 2022 Honest Abe sent the Defendants a Notice of Termination, which also demanded payment of One Hundred Eighty-Five Thousand Nine Hundred Sixty-Five and 11/100 Dollars ($185,965.11).
On June 1, 2022 Honest Abe sent another Notice of Termination that detailed their post-termination obligations under the Franchise Agreements & Non-compete Agreements. Despite the signed agreements, an investigation found the Defendants began to engage in, and continue to carry on in, the business of offering and selling roof repair services, new roof installation, gutter installation services, and similar home improvement services in both Macon and Columbus, Georgia, under the name "Authority Home Service Professions" ("AHSP").
Therefore, Plaintiff is seeking damages for Federal Trademark Counterfeiting and Infringement, Federal Unfair Competition and False Designation of Origin in violation in violation of Lanham Act 15 U.S.C. § 1125, Breach of Macon & Columbus Franchise Agreement, Breach of Columbus Franchise Agreement, Breach of Macon & Columbus Confidentiality and Non-Disclosure Agreement and Covenant Not to Compete, State Common Law Unfair Competition and Misappropriation of Goodwill.
Plaintiff is requesting injunctive relief, injunctions, statutory, actual & treble damages per the Lanham Act 15 U.S.C. § 1117, costs, investigatory fees, and expenses.
The case was assigned to Judge James R. Sweeney II and Magistrate Judge Mario Garcia in the Terre Haute Division of the Southern District of Indiana and assigned Case No. 2:22-cv-00387-JRS-MG.