Indianapolis, IN – Attorneys for Delta Faucet Company ("Delta") of Indianapolis, Indiana filed a lawsuit against ALDI, Inc. ("Aldi") of Batavia, Illinois alleging that Aldi infringed U.S. Patent No. 7,360,723 (the "'723 Patent"). The '723 Patent, titled "Showerhead system with integrated handle," was issued by the U.S. Patent and Trademark Office on April 22, 2008. Plaintiffs are seeking a permanent injunction, damages including treble damages, attorneys' fees, and any other relief deemed proper by the Court.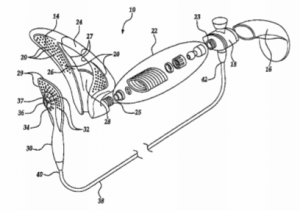 Delta alleges that Aldi's "Easy Home 2 in 1 Showerhead Kit" infringes at least one claim of the '723 Patent. Plaintiff has an exclusive license to the '723 Patent from Sidus Technologies and therefore has the right to sue for the infringement of the patent. Delta is seeking damages including reasonably royalties pursuant to 35 U.S.C. § 154(d). Further, Delta is claiming Aldi's willful patent infringement justifies treble damages under 35 U.S.C. § 284 and attorneys' fees under 35 U.S.C. § 285.
The case has been assigned to Judge James Patrick Hanlon, and referred to Magistrate Judge Mark J. Dinsmore of the Southern District of Indiana, and assigned Case No. 1:19-cv-00849-JPH-MJD.