Washington D.C.- Attorneys for Oracle USA, Inc. and Oracle International Corporation (collectively "Oracle") of Colorado and California, respectively, filed suit in the District Court of Nevada alleging that Rimini Street, Inc. and Seth Ravin, both of Nevada, infringed the copyrights for Oracle Software and Technology, which have been registered by the U.S. Copyright Office. A jury awarded damages to Oracle upon finding that Rimini had indeed infringed Oracle's copyrights. The District Court awarded Oracle additional fees and costs, which included $12.8 million dollars for litigation expenses including costs for expert witnesses, e-discovery, and jury consulting. After the award of additional fees and costs was affirmed by the U.S. Court of Appeals for the Ninth Circuit, the U.S. Supreme Court held the additional costs were not appropriate under the Copyright Act.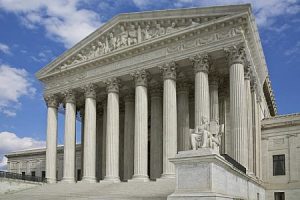 The Ninth Circuit recognized that in granting the additional damages, they were covering expenses not included in the six categories of costs that the federal statutes, 28 U.S.C. §§ 1821 and 1920 authorize. However, they affirmed the District Court's award based on the Copyright Act giving district courts discretion to award "full costs" under 17 U.S.C. § 505. The Supreme Court held that while the "term 'full' is a term of quantity or amount; it does not expand the categories or kinds of expenses that may be awarded as 'costs' under the general costs statute." Therefore, Oracle was not entitled to the additional $12.8 million dollar award for litigation expenses outside of the six statutory categories.
Practice Tip:
The six enumerated categories of costs a federal court may award pursuant to 28 U.S.C. § 1920 are:
Fees of the clerk and marshal;
Fees for printed or electronically recorded transcripts necessarily obtained for use in the case;
Fees and disbursements for printing and witnesses;
Fees for exemplification and the costs of making copies of any materials where the copies are necessarily obtained for use in the case;
Docket fees under section 1923 of this title;
Compensation of court appointed experts, compensation of interpreters, and salaries, fees, expenses, and costs of special interpretation services under section 1828 of this title.
28 U.S.C. § 1821 further provides reimbursement rates for witnesses' per diem and mileage expenses.