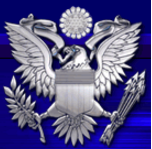 Chicago, Illinois – One of the copyright lawsuits of Plaintiff Richard N. Bell of McCordsville, Indiana has been terminated by the trial court. Bell filed an appeal on multiple grounds with the United States Court of Appeals for the Seventh Circuit.
This Indiana lawsuit alleged copyright infringement of a photo that Bell, an Indiana copyright lawyer and professional photographer, took and copyrighted. The photo, U.S. Copyright Registration No. VA0001785115, was of the Indianapolis skyline. Bell has sued numerous Defendants alleging copyright infringement of this photo. In this lawsuit, the Defendants were Cameron Taylor, Taylor Computer Solutions, Insurance Concepts, Fred O'Brien, and Shanna Cheatham, all of Indianapolis, Indiana.
On December 4, 2015, District Judge Tanya Walton Pratt of the Southern District of Indiana entered a final judgment in favor of all Defendants and terminated the case. Within days, Bell appealed to the Seventh Circuit. Bell contends that the district court acted improperly regarding:
• The district court's opinion, order and final judgment granting summary judgment in favor of the Defendants;
• The denial of "Plaintiff's Second Motion to Compel and sanctions against Defendants for failing to answer Interrogatories and product [sic] requested documents … on October 16, 2013″ as well as his "appeal to the District Judge" on June 9, 2014 regarding that motion;
• The denial of "Plaintiffs [sic] Motion for Leave to File Fourth Amended Complaint";
• The denial of an additional motion to compel and for sanctions;
• The district court's ruling on partial summary judgment;
• The district court's ruling on "Bell's Motion to Relieve Plaintiff from Orders of the Court"; and

• The district court's entry of final judgment against Bell.
Practice Tip: This is not the first time Bell has appealed in this litigation. We blogged about a prior appeal to the Seventh Circuit wherein Bell, after appealing, then argued that his appeal was premature and should not yet be heard by the appellate court.
The decision was by Judge Tanya Walton Pratt and assigned Case No. 1:13-cv-00798-TWP-DKL.