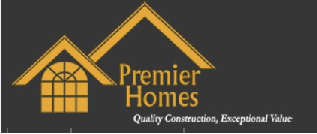 New Albany, Indiana – Plaintiff Design Basics, LLC of Omaha, Nebraska initiated litigation in the Southern District of Indiana. It alleges that Defendant Premier Homes of Southern Indiana, Inc. of Clarksville, Indiana infringed a copyrighted architectural plan.
The architectural work at issue in this lawsuit is Design Basic's "Plan No. 6731 – Tollefson," which has been registered with the U.S. Copyright Office under Registration Nos. VA 1-056-612 and 1-070-148.
Plaintiff contends that Defendant Premier Homes infringed its copyrighted material by publishing, distributing, marketing, advertising and/or constructing in the marketplace designs offered as "Skylre" and "Skylre with Bonus Room."
In this complaint, filed by Indiana copyright attorneys for Plaintiff, the court is asked to order equitable relief, damages, costs and attorneys' fees.
The litigation has been filed in the Southern District and assigned to District Judge Richard L. Young and Magistrate Judge Debra McVicker Lynch under Case No. 4:16-cv-00073-RLY-DML.