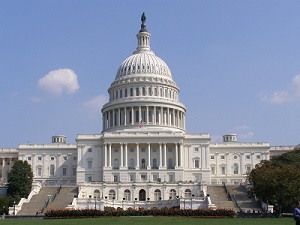 Washington, D.C. – The Defend Trade Secrets Act ("DTSA") recently became federal law. This statute creates a federal right of action for misappropriation of trade secrets.
Among the provisions of the DTSA are new protections for whistleblowers. Under the DTSA, immunity is granted to persons who disclose a trade secret to a government official or attorney for the sole purpose of reporting or investigating a suspected violation of law. This immunity covers both civil and criminal liability under either federal or state trade secret law.
The DTSA also provides that trade secret information may be used in litigation by an employee who sues an employer alleging retaliation for having reported a suspected violation of law. The law requires that certain steps be taken during litigation to prevent disclosure of the trade secret.
Practice Tip #1: The DTSA imposes a notice requirement on employers in circumstances wherein the employer utilizes "any contract or agreement with an employee that governs the use of trade secret or other confidential information." Where such agreements are used, the employer must inform the employee (or independent contractor) of the immunity protections of the DTSA. Failure to provide such notice will result in the employer forfeiting any entitlement to punitive damages or attorneys' fees under the DTSA in a lawsuit against the individual to whom notice was not given.
Practice Tip #2: Any contracts pertaining to trade secrets, such as non-disclosure agreements, should be reviewed and, if necessary, updated to reflect this new requirement.
This article is for informational purposes only and should not be construed as legal advice. Please contact your attorney for advice about your specific situation.