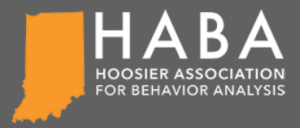 Indianapolis, Indiana – Attorney Richard Bell of McCordsville, Indiana filed suit in the Southern District of Indiana alleging that Defendant, The Association for Behavior Analysis, Inc., infringed his rights to the "Indianapolis Photo" registered on August 4, 2011 with the US Copyright Office, Registration No. VA0001785115. Plaintiff is seeking actual and statutory damages, costs, reasonable attorneys' fees, and any other relief as is just and proper.
Bell has sued many in Indiana federal courts asserting copyright infringement on his own behalf. See:
In this case, Defendant created a website for their business to promote an Indianapolis convention [http://hoosieraba.com/category/Indianapolis]. Plaintiff alleges Defendant published the Indianapolis Photo on that site without his permission. Bell has fully controlled his photograph from 2000 and registered it with the US Copyright Office in 2011. He discovered this alleged infringement of his photo in May 2018 with the use dating back to 2014. The Plaintiff not only alleges copyright infringement, but also vicarious liability for each copy of his photograph downloaded by third-parties from the Defendant's website.
The case was assigned to District Judge William C. Griesbach and Magistrate Judge Tim A. Baker in the Southern District and assigned Case 1:18-cv-01626-WCG-TAB.