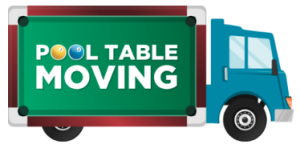 Indianapolis, Indiana –Plaintiff and Attorney, Richard N. Bell of McCordsville, Indiana, filed suit in the Southern District of Indiana alleging that Defendant, Harold Fischer, infringed his rights to the "Indianapolis Photo" registered on August 4, 2011 with the US Copyright Office, Registration No. VA0001785115. Plaintiff is seeking actual and statutory damages, costs, reasonable attorneys' fees and other relief deemed just and proper.
Bell is notorious for filing many lawsuits on his own behalf asserting copyright infringement in Indiana federal courts. He has published or licensed the Indianapolis Photo in compliance with copyright laws since March 2000. The photograph was first published online on August 29, 2000 by Bell on his Web shots account. Almost eleven years later, Bell registered the photograph with the US Copyright Office.
Defendant, Fischer, created a website for his Indianapolis-based business at http://pooltablemoving.com/. It is alleged that he committed copyright infringement by including the Indianapolis Photo on his website from 2016 to 2018 without properly licensing from Bell. The Plaintiff also claims that Fischer is vicariously liable for each downloaded copy of the Indianapolis Photo by any third-party user from the business website.
The case was assigned to  Judge Richard L. Young and Magistrate Judge Mark J. Dinsmore in the Southern District and assigned Case 1:18-cv-01570-RLY-MJD.