Indianapolis, Indiana – Attorney Richard Bell of McCordsville, Indiana filed suit in the Southern District of Indiana alleging that Cision US, Inc. ("Cision"), conducts business in the district, and infringed his rights in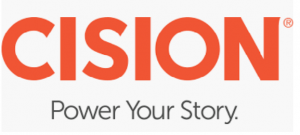 United States Copyright No. VA0001785115, the "Indianapolis Photo". Bell is seeking actual and statutory damages, costs, attorneys' fees, and any other relief as is just and proper.
Bell, who has filed numerous copyright infringement lawsuits over the Indianapolis Photo, claims Cision published the Indianapolis Photo on its website without his permission beginning in or around 2018. The Complaint asserts Plaintiff's claim that Cision took or downloaded the Indianapolis Photo without his permission prior to publishing the photo on its website. The Complaint further alleges Cision falsely represented that it owned the rights to publish the Indianapolis Photo by adding a copyright notice to the bottom of each page of its website.
Per the Complaint, Cision has not agreed to be enjoined from using the Indianapolis Photo. Plaintiff states Cision refuses to pay for the unauthorized use of the Indianapolis Photo and that it has allowed third parties to access its website and the Indianapolis Photo. As such, Bell is seeking damages for copyright infringement and vicarious liability for each copy downloaded by a third-party user.
The case was assigned to District Judge Richard L. Young and Magistrate Judge Tim A. Baker in the Southern District and assigned Case 1:19-cv-01587-RLY-TAB.