Indianapolis, Indiana – An intellectual property attorney has filed fourteen new copyright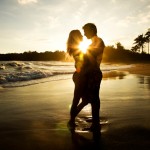 suits in the Southern District of Indiana on behalf of Malibu Media, LLC of Los Angeles, California alleging that 14 separate unidentified defendants, listed as "John Doe" defendants, infringed Malibu Media's copyrighted works.
In this latest batch of lawsuits filed by copyright lawyer Paul Nicoletti, the 14 defendants, all sued under the name "John Doe" until they can be identified pursuant to a court subpoena and named, are listed as "persistent online infringer[s]" of Malibu Media's copyrighted works. The nearly identical copyright infringement lawsuits contend that the defendants used the BitTorrent file-sharing protocol to illegally download, copy and distribute elements of various works of Malibu Media's copyrighted material.
The defendants accused of infringing the fewest copyrighted works are accused of infringing 16 of Malibu Media's copyrights. Malibu Media contends that two defendants, however, have infringed more than 40 of its copyrighted works.
Malibu Media seeks a permanent injunction barring the defendants from engaging in infringing activities; an order by the court to remove infringing materials from all computers of each defendant; an award of statutory damages for each infringed work and reasonable attorneys' fees and costs.
Practice Tip #1:
Copyright trolling, also known as "porn trolling" when the plaintiff owns copyrights to pornographic material, has changed in the years since the practice began. Most early lawsuits were filed against tens, hundreds or even in excess of a thousand anonymous defendants. When judges such as District Judge Otis Wright made it clear that this misjoinder would not be permitted, porn trolls began filing multiple lawsuits claiming copyright infringement against single defendants.
Porn trolls also responded to this change in the judicial landscape by adding a new exhibit, "Exhibit C," with each filing. Exhibit B to each complaint was a legally relevant listing of the Malibu Media copyrights that were allegedly infringed. However, Exhibit C listed other pornographic material – material not owned by Malibu Media – allegedly downloaded by the internet protocol address of the accused.
While the titles of Malibu Media's copyrighted works are often fairly innocuous – "Almost Famous," "Blonde Ambition" and "LA Plans" are among their works – the titles listed in Exhibit C were decidedly not. In response these and other Malibu Media copyright litigation tactics, one federal judge, District Judge William Conley, said, "[t]hese Internet copyright infringement cases … give off an air of extortion." He sanctioned Malibu Media's counsel under Rule 11 and ordered a fine of $2,200.
Practice Tip #2: Mass misjoinder in copyright cases has also been flagged as impermissible in other, non-pornography, cases that assert copyright infringement against multiple defendants. In one recent Indiana copyright lawsuit, Magistrate Judge Denise K. LaRue, writing for the Southern District of Indiana, severed all but one defendant from the copyright infringement complaint of Richard Bell, an Indiana copyright attorney. The court also ordered Bell to pay separate filing fees for each new cause of action.
These complaints were filed by Paul J. Nicoletti of Nicoletti & Associates, PLLC. The cases have been assigned to District Judges William Lawrence, Jane Magnus-Stinson and Sarah Evans Barker in the Southern District of Indiana and assigned Case Nos. 1:14-CV-00738, 1:14-CV-00739, 1:14-CV-00740, 1:14-CV-00752, 1:14-CV-00753; 1:14-CV-00754, 1:14-CV-00755; 1:14-CV-00757; 1:14-CV-00758, 1:14-CV-00759, 1:14-CV-00760, 1:14-CV-00761, 1:14-CV-00762 and 1:14-CV-00763.