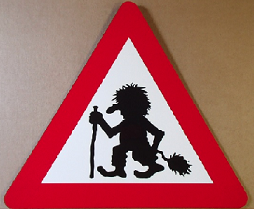 Chicago, Illinois – Magistrate Judge Geraldine Soat Brown of the Northern District of Illinois granted the motion for summary judgment of John Doe, the anonymous Defendant sued by pornographer Malibu Media LLC ("Malibu") on allegations of copyright infringement.
Plaintiff alleged that, between May 2013 and July 2013, Defendant infringed Malibu's copyright in 24 movies by downloading them from the internet using file-sharing software known as BitTorrent. Copyright attorneys for Malibu filed a copyright infringement lawsuit against Defendant, stating that Defendant had been identified by the internet protocol ("IP") address that had been used to infringe. Defendant was permitted to litigate anonymously as "John Doe" ("Doe").
Malibu submitted various pieces of evidence to support its contentions that Doe had infringed the copyrights on Malibu's works, including a declaration by the founder of Malibu and declarations of various experts, such as forensic investigators. Doe denied Plaintiff's claims and contested its method of proof.
The court evaluated Malibu's evidence, noting that some of it was simply pro forma and included no relevant and particularized statements about the copyright infringement that Malibu alleged had been committed by Doe. The court stated that at least one pleading was described by Malibu as containing attached materials that had not, in fact, been attached. Other material was described by Malibu as having been sent to the court, while the court indicated that it had never been received.
The court also reproached Malibu's attorneys for misrepresenting to the court the court's earlier statements regarding the relevant evidentiary requirements to prove Doe's liability. It further noted that Malibu had failed to adhere to required procedures, such as the serving of several disclosures under Rule 26(a)(2). Because those disclosures had not been made, and because the court held that the failure to disclose was evidence of at least willfulness, if not bad faith, two of Malibu's declarations were stricken in their entirety as were portions of a third declaration. All of Malibu's statements of fact that relied upon the stricken material were also excluded from evidence.
The court subsequently concluded that "Malibu has no evidence that any of its works were ever on Doe's computer or storage device," stating that Malibu's contention that Doe had used visualization software to infringe Malibu's works was merely speculation:
Malibu admits that there is no evidence of visualization software on Doe's computer, and not even any evidence of the deletion of visualization software. Malibu says that is "beyond fishy," and speculates that Doe must have deleted visualization software from his computer in some way that hides the fact that it was deleted, and then extends the speculation to suggest that Doe must have done that deletion to hide his infringement of Malibu's works. That is not evidence that Doe copied or distributed Malibu's works.
The court granted Defendant's motion for summary judgment. Plaintiff's motion for summary judgment, which asked the court to conclude that Doe had infringed its copyrighted works, was denied.
Practice Tip #1: Malibu has filed a multitude of virtually identical lawsuits around the country. According to a recent case in New York, "Malibu is a prolific litigant: between January and May 2014, for example, Malibu was responsible for 38% of copyright lawsuits filed in the United States." Malibu Media, LLC v. Doe, No 15 Civ. 4369 (AKH), 2015 WL 4092417, at *3 (S.D.N.Y. July 6, 2015).
Practice Tip #2: We have blogged about Malibu Media's litigation exploits before. Some recent posts include:
• Magistrate Rejects Malibu Media's Request for Fees and Sanctions
• Malibu Media Sues Nine Additional "John Does" Asserting Copyright Infringement
• Fourteen New Lawsuits Asserting Copyright Infringement Filed by Malibu Media
• Malibu Media Alleges Infringement of Thirty Copyrighted Works

• Another John Doe Sued by Malibu Media on Allegations of Copyright Infringement