South Bend, Indiana – Attorneys for Plaintiffs, Design Basics, LLC, Inc. and Plan Pros, Inc. ("PPI"), both of Omaha, Nebraska filed suit in the Northern District of Indiana alleging that Defendant, Lifehouse Homes, LLC, of Lowell, Indiana infringed on their copyrights of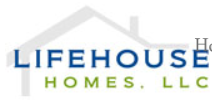 Architectural Works. Plaintiffs are seeking judgment, actual damages, temporary and permanent injunctions, attorneys' fees, and costs.
Plaintiffs design architectural works and technical drawings, approximately 350 of which they have registered with the United States Copyright Office since 2009. They offer single-build licenses for their home designs ranging from $700 to $6,000 per license. Plaintiffs have sold and issued more than 9,300 construction licenses for their home designs since 2009. Also listed among the services provided by Plaintiffs are marketing and advertising for other home design firms, and custom home designs.
Prior to the internet becoming a widely popular way to disseminate information and advertise businesses, Plaintiffs distributed catalogs and other publications to advertise their work. Plaintiffs now allege that after spending a large amount of money to build a user-friendly website to showcase their designs, profits have decreased instead of increased as expected because they designs are now being pirated at high rates. They have filed numerous lawsuits in the past few years against companies in Indiana, as it was previously a top-selling state for home plan licenses.
Plaintiffs first discovered the alleged infringement by Defendant in January 2016 while conducting research relating to infringing homes in Crown Point, Indiana for a separate lawsuit. Between Design Basics and PPI, they own the copyrights for four plans that were infringed by the Defendant, U.S. Copyright Registration Nos. VA 485-123, VA 1-293-874, VA 1-289-266, and VA 1-239-675 (the "Copyrighted Works"). Plaintiffs claim that the Defendant has sold, constructed, marketed, and advertised homes using plans virtually identical to the Copyrighted Works. They are further claiming that the Defendant had access to the Plaintiffs' designs as they received them in print catalogs, other publications, and the plans are widely available on the internet.
Design Basics and PPI are claiming non-willful copyright infringement in violation of 17 U.S.C. § 106. Alternatively, they are alleging willful copyright infringement, also in violation of 17 U.S.C. § 106. Finally, they claim Defendant violated 17 U.S.C. § 1202 by removing or omitting Plaintiffs' copyright management information from the Copyrighted Works before distributing copies of them and/or derivative works.
The case was assigned to Chief Judge Theresa Lazar Springmann  and Magistrage Judge Susan L. Collins in the Northern District and assigned Case 2:19-cv-00012-TLS-SLC.